Canadian Government threatens to freeze Decentralized Assets, but crypto cannot be frozen
On Friday last week, 18th of February 2022, the Canadian government and Prime Minister Justin Trudeau, tried to implement the country's Emergencies act thereby enacting Canada's terrorist financing policy in order to overshadow cryptocurrency donations. The government did this in a bid to clamp down on protesters occupying the streets and constituting a nuisance of some sort.
The government of Canada seemed to be determined to shut down the gofundme freedom convoy fundraiser. In addition to their shutdown of the fundraiser, the government also flagged 34 crypto addresses that have been found to be linked to the crypto fundraisers.
Further investigation conducted has indicated that Canadian police sent letters to banks and Crypto-asset exchanges and insisted that these companies cease any form of transactions with these 34 flagged addresses.
When deeper investigations were carried out, a number of financial institutions and Crypto companies did acknowledge that the Royal Canadian Mounted Police (RCMP), did in fact send the letters.
In addition to the investigations carried out, reports were gathered that an Ontario Supreme Court Judge has ordered financial institutions to freeze any asset tied to the Freedom Convoy, that includes digital and fiat currencies. The court order was reportedly derived from a secret hearing initiated by residents of Ottawa and attorney Paul Champ. Paul confirmed that this court order was the first successful Mareva order targeting Bitcoin and other cryptocurrency exchanges.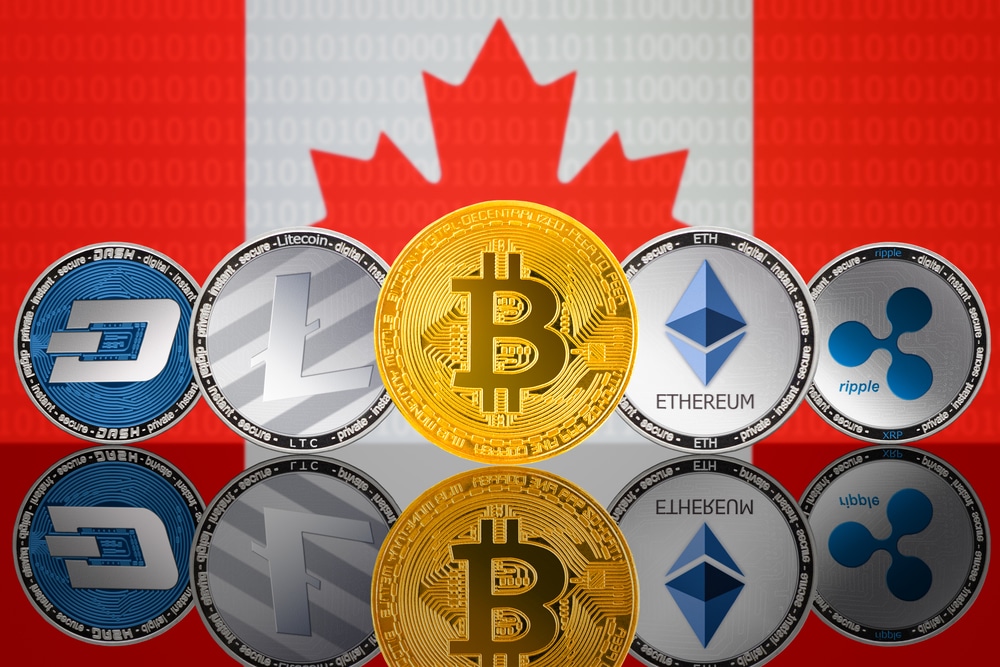 Experts Take On The Freezing Of Crypto Assets
Despite the headlines about the Canadian government directly freezing crypto assets, experts have come out to debunk its possibility.
Directly freezing of crypto assets can only happen by threatening enforcement and targeting crypto-fiat off-ramps.
The truth remains that It is impossible to freeze a Bitcoin or Ethereum address and render it useless to its owner. The only way to directly control another person's digital currency wallet is to issue threats of imprisonment or death to force the owner to relinquish his or her private digital wallet keys to you. 
According to Nunchuk, the software developers behind the noncustodial bitcoin wallets, the team was sent a Mareva injunction letter. Nunchuk the. Wrote back to the Court of Justice, stating its inability to comply with its orders.
The Nunchuk letter read as follows: "Dear Ontario High Court judge,Nunchuk is a self-defense collaborative, bitcoin wallet. We are a software provider and not a security finance intermediary, our software is free to use. While protecting privacy, it helps people to eliminate single points of failure and save Bitcoin as freely as possible."
Nunchuk went on to state that they do not collect any user identification information beyond email address. And that they have no keys so the users assets cannot be disabled. They went further to state that they are incapable of blocking transactions because they do not know the value, nature, presence and location of the user's assets.
Kraken's Ceo Warns The Public Of The Centralized Crypto
The CEO of Kraken, a top cryptocurrency exchange platform, Jesse Powell, has warned the general public via a tweet to keep their cryptocurrency in a decentralized setting.
He said that if people are worried about getting their crypto funds frozen, they should be smart enough to not keep crypto on centralized platforms.
Jesse Powell responded to a tweet about crypto freezing funds, by saying that if funds are kept within the centralized and government regulated settings, Kraken will not be able to protect such funds.
Risk Disclaimer
AllIn1Bitcoins works diligently to offer impartial and trustworthy data on cryptocurrency, finance, trading, and stocks. Nonetheless, we are unable to furnish financial counsel and encourage users to undertake their own inquiries and due diligence.