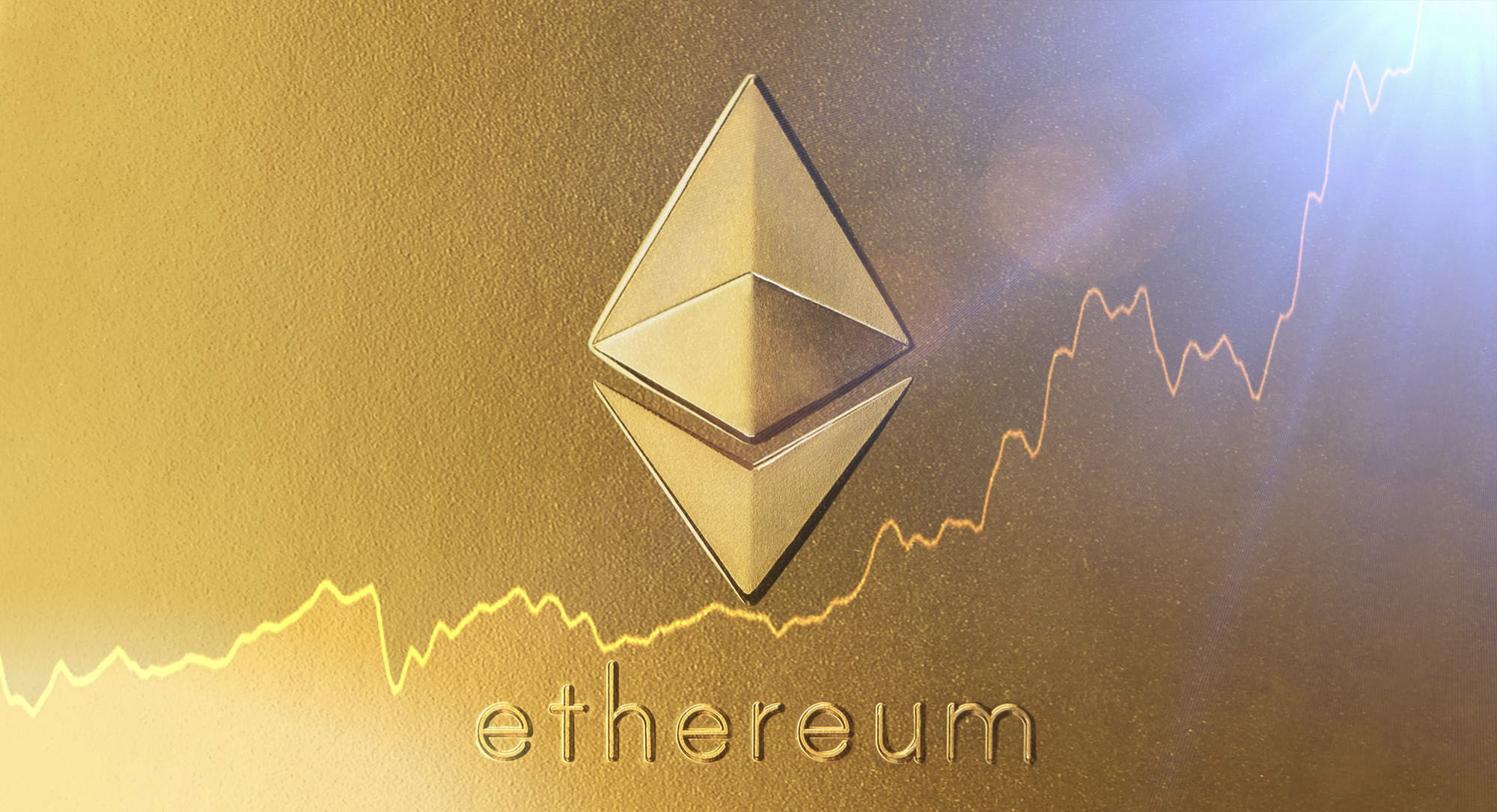 Ethereum is one of the most popular cryptocurrencies on the market. It isn't just a cryptocurrency but a ledger system that can be used to build new programs. While Bitcoin and Ethereum may be described as blockchain-based cryptocurrencies, Ethereum's blockchain is the most complex.
Because this innovative cryptocurrency has so many use-cases, it is a favorite among traders and investors. Buying Ethereum for the first time can be an exciting but daunting experience.
In this beginner's guide, we'll give you all the information to buy and trade Ethereum online quickly and easily.
Simply put, Ethereum is a decentralized blockchain-based network for executing and verifying smart contracts securely. Users can conduct transactions without needing a recognized centralized authority such as a bank.
This means that participants have complete ownership and transparency when performing transactions on the blockchain since transaction records are unchangeable, traceable, and safely shared across the network.
Ethereum accounts created by users are used to conduct transactions. As a fee for executing these transactions on the platform, senders are required to sign transactions and use Ether (ETH), Ethereum's native coin.
In 2013, Vitalik Buterin, the developer considered the founder of the Ethereum blockchain, issued a white paper to describe Ethereum.
Ethereum worked to create a decentralized network that would enable the community of developers to expand on what was revolutionary innovation at the time. It included decentralized applications (dApps) and smart contracts, which boost the blockchain's capabilities.
Vitalik Buterin and Joe Lubin, the creator of the Ethereum blockchain software firm ConsenSys, introduced the Ethereum network in 2015 following a fundraiser, and 72 million ETH coins were minted.
In addition to establishing a secure digital payment system, Ethereum's developers were among the first to explore the true potential of blockchain technology.
The split between Ethereum and Ethereum Classic is an important milestone in Ethereum's history. In 2016, a handful of users on the Ethereum network obtained primary control of the chain, allowing them to take more than $50 million in ETH pledged for a project named the DAO.
When the cryptocurrency was launched, one Ether sold for $0.31. However, since the blockchain is so widely used and has become so popular, the price has skyrocketed since then. Today, you can expect to pay over $2,300 per token.
Ethereum's price varies a lot, like most cryptocurrencies. Any crypto investor should be prepared for price swings. If short-term price fluctuations concern you, you may need to reconsider investing in cryptocurrencies.
It's also worth remembering that Ethereum, like any other cryptocurrency, has worth solely because people believe it does.
The cryptocurrency's value isn't linked to any physical asset or fiat currency, so it's susceptible to wild swings in response to external variables such as media interest or prospective cryptocurrency regulations.
What You Need to Buy Ethereum
The truth is that Ethereum is relatively easy to purchase online. All you'll need is a trading account with a reliable exchange that supports your native fiat currency and offers an accessible payment method.
You will also need an internet connection since all transactions are done online and a digital Ethereum wallet to store your crypto asset after you have purchased it.
A Quick Guide to Buying Ethereum
There are a number of platforms you can use to buy Ethereum. Since it is one of the most popular cryptocurrencies on the market, virtually every cryptocurrency exchange supports it, so you should have no trouble finding a suitable platform to exchange your fiat currency for Ether.
The steps for buying Ethereum on an exchange are more or less the same for every exchange, so follow the steps below to buy Ethereum quickly and easily using a mobile phone or desktop computer.
Decide Where to Buy Ethereum
To purchase cryptocurrency, you must first open an account with a cryptocurrency exchange. In terms of functionality, it's like the brokerage systems you're probably more familiar with.
Buyers and sellers can trade fiat currencies such as the US dollar or Euro for cryptocurrencies such as Bitcoin, Ethereum, or Dogecoin on cryptocurrency exchanges.
While some platforms have complex and confusing trading platforms, most provide a straightforward user interface that is suitable for beginners.
Keep the following factors in mind when selecting a crypto exchange:
Security should be top-notch
It should be easy to use
The fee structure should be transparent, and fees should be reasonable
Ideally, crypto exchanges should offer crypto wallets
Check that the platform offers the crypto assets you're interested in
The most popular exchanges for buying Ethereum are eToro, Binance, Coinbase, Gemini, and Crypto.com.
Once you have chosen an exchange, you will need to sign up for an account and complete the KYC or verification process.
KYC (Know Your Customer) is a process used to verify that a person is who they say they are and minimize unlawful activity on the platform, including financial fraud, terrorist financing, and tax evasion. If a cryptocurrency exchange does not conduct KYC checks, it could be held accountable for such illicit acts.
You could open an account on some platforms without completing the KYC verification process, but your account will be restricted until you are verified. In many cases, you will not be allowed to deposit money into the account or purchase cryptocurrency. 
Users must first make a deposit into their accounts before they can purchase Ethereum on a cryptocurrency exchange. There are often several payment methods that you can use to fund your account, but the most used is debit or credit card purchases or bank transfer.
Examine the platform's fees before picking a funding option. They may differ depending on the payment method.
Unlike platforms that offer other commodities, such as stocks, crypto exchanges do not have limited market hours. This means that you can buy Ethereum at any time of the day or night, whenever it is most convenient for you.
You'll be able to exchange your fiat currency, such as US dollars or Euros, for Ethereum once you have funds in your account. In most cases, all you'll need to do is simply enter "ETH" in the "Buy" section on the exchange's interface.
Enter the fiat currency amount you want to exchange for Ethereum. According to Ethereum's value at the time and the amount you wish to purchase, you'll most likely be purchasing a share of an Ethereum token. Your acquisition will be displayed as a percentage of one ETH token.
Now that you have purchased Ethereum, you will need to think about storage, especially if you intend to hold the cryptocurrency as a long-term investment.
If you have only a small quantity of Ethereum, it's easier to leave your Ethereum tokens in your exchange account. Should you wish to relocate your money to a more secure storage location (which we highly recommend), a virtual wallet can help.
There are several types of e-wallets, each with different levels of protection. When choosing a wallet, ensure that it supports Ethereum.
It really is that easy to buy Ethereum!
Follow the steps below if you intend to acquire Ethereum and use it for cryptocurrency trading.
Step 1 – Finding a Broker
Suppose you don't already have an account with an exchange. In that case, you will need to find a reputable broker and set up your trading account. Fiat currency exchanges and crypto-to-crypto exchanges are examples of trading platforms that you can choose for trading Ethereum.
Many cryptocurrency traders have several trading accounts. When setting up your trading account, we encourage you to look at the exchange more closely to determine whether it is easy to use, has sufficient guidelines to help you get started, and has a demo account so you can try the platform out before risking any real money.
Step 2 – Fund Your Account
The next step is to fund your account with fiat currency. This is often pretty simple after verifying your payment details on fiat currency sites.
Deposit funds using your debit or credit card or doing a bank transfer. In many cases, the minimum investment is relatively small, so you can start trading Ethereum with just $10 to $15!
However, because most exchanges charge trading fees, it's preferable to trade significant sums at once.
Currency deposits in crypto-to-crypto exchanges can be a little more complicated. You must send cryptocurrencies by code from one place to another. Holding large quantities of Ethereum can be useful because it is a common depositing cryptocurrency for many platforms.
You may begin buying Ethereum and other altcoins on the exchange after verifying and funding your account.
Remember that successful traders spend much time learning how to trade cryptocurrencies, so you should never trade without conducting research and developing a trading strategy with a demo account.
Every trading interface is different, so we highly recommend taking the time to familiarize yourself with the platform in demo mode before your trade live.
As we've already mentioned, there are a number of payment methods you can use to buy Ethereum on an exchange. Some of these include debit or credit cards and PayPal. We'll cover buying Ethereum using these methods in greater detail in the section below.
Since 2020, PayPal has allowed users to buy, sell, and store Ethereum and other cryptocurrencies. It provides a secure option for buyers in places with bank restrictions and other impediments to exchanging virtual currencies.
On eToro, purchasing Ethereum with PayPal is rather simple. Create an eToro account, enter the amount you want to deposit and choose PayPal as your payment option. You can then link your PayPal account and buy Ethereum.
Here are the pros and cons of using PayPal to buy Ethereum.
Pros
This is a secure, simple, and fast way to purchase Ethereum
PayPal offers an e-wallet
Cons
You will need to set up a PayPal account if you don't already have one
Some users have complained that their PayPal accounts were shut down without warning
Buy Ethereum with a Credit Card or Debit Card
Another popular way to buy Ethereum on a crypto exchange is via a Mastercard or Visa debit or credit card. One of the most prominent platforms that lets you buy Ethereum using this payment method is Binance.
Once you have set up your Binance account, select "Buy Crypto" on the website or app and select the "Debit/Credit Card" option. Enter the amount you wish to deposit and complete the transaction.
Pros
Quick and easy
You could earn rewards
Cons
This is often a costly method
You may not get credit protection when using your Mastercard or Visa card for cryptocurrency purchases
The current price of Ethereum is over $2,800, and it is rising.
If the same bullish trend that began in 2021 continues, Ethereum might finish 2022 with a value between $6,500 and $7,500, according to cryptocurrency news source Coinpedia.
However, the cryptocurrency sector saw a bearish fall in early 2022, indicating that Ethereum's price will not climb solely due to positive sentiment.
One thing is for certain, though. The future sure does look bright for Ethereum and its investors!
Ethereum is one of the leading cryptocurrencies and blockchain networks. The cryptocurrency's native token, Ether or ETH, shows great promise for investors. If you're a first-time investor, setting up an account and purchasing this virtual currency for the very first time can be daunting.
However, with our guide at hand and a little courage, you can quickly and easily make an Ethereum investment online in just a few minutes.
We hope you found this guide helpful!
Risk Disclaimer
AllIn1Bitcoins works diligently to offer impartial and trustworthy data on cryptocurrency, finance, trading, and stocks. Nonetheless, we are unable to furnish financial counsel and encourage users to undertake their own inquiries and due diligence.