Does Bitcoin Mining Emissions Call For Environmental Concerns?
In the just concluded year, 2021, Bitcoin received a lot of criticism regarding its huge negative environmental impact.
Few days ago, Coinshare, a cryptocurrency firm, published a report that revealed talking points rejecting the fact that Bitcoin's network electrical consumption has been greatly exaggerated.
According to Coinshare's data, Bitcoin mining makes up only 0.08% of the world's carbon dioxide production, daily.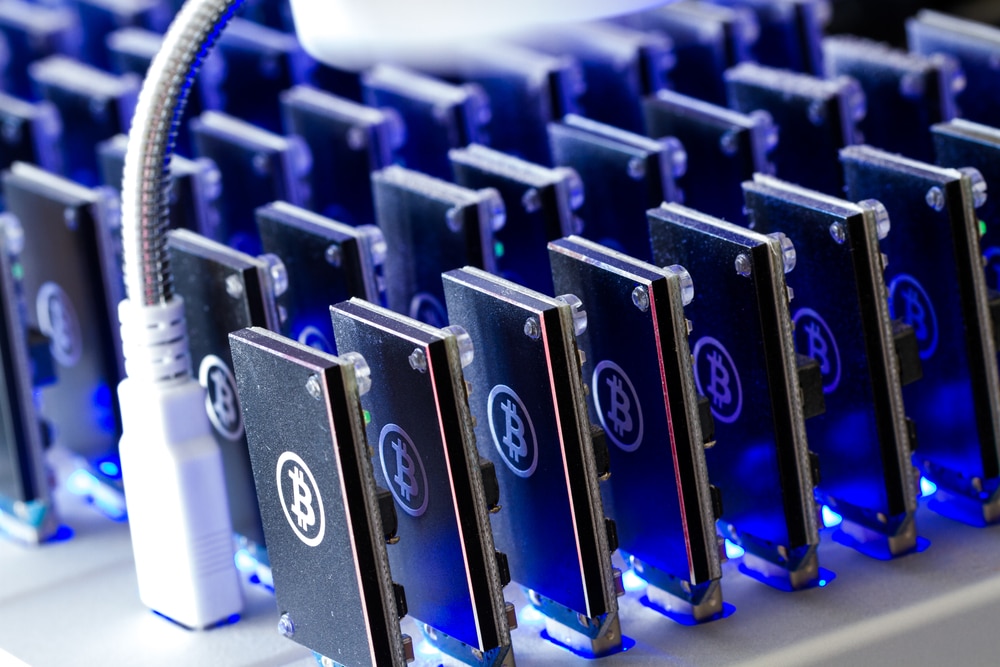 Banks May Even Consuming More Energy Than Bitcoin
A lot of people who strongly believe that Bitcoin mining operations are bad for their environment have not taken time to assess the data. Many have condemned Bitcoin's PoW because they think it requires too much energy to keep the network running, and running strong. Even investors who use trading bots like eToro and plus500 are also skeptical about the environmental impact of Bitcoin mining activities.
Those who are determined to speak ill of bitcoin, leverage data with great bias and inaccuracies which is thought to originate from Digiconomist website. However, regardless of these strong, fault-finding criticisms, numerous reports have shown that Bitcoin's energy consumption is way lesser, when compared with alternative financial systems.
A study on energy consumption of Bitcoin mining was published by Galaxy Digital, in may 2021. The study concluded that the amount of energy Bitcoin consumes is far less than the energy the gold or banking industry consumes. Galaxy Digital also pointed out how methane emissions are currently being leveraged by mining and energy companies. They do this by turning waste-flare gas into consumable energy.
Galaxy Digital study States that: "Bitcoin mining is the ideal energy sink: this means that any one, anywhere can monetize excess energy by plugging in equipment and switching it off at their convenience. One example of where bitcoin acts as an energy sink is in the oil fields, where it results in a direct reduction in methane emissions."
Coinshare's Bitcoin Mining Report
On Wednesday, 2nd of February 2022, Coinshare published its own bitcoin mining report. Coinshare claims that its study provides the most accurate data concerning the mining activities of the Bitcoin industry along with environmental, social and governance concerns.
In the published study, Coinshare revealed that Bitcoin emitted only 42 Megatons of carbon in 2021. While this is relatively low, environmental, social, and government concerns have moved numerous companies to drop Bitcoin support or consider dropping bitcoin in the future.
An example of such companies is Mozilla. This company stopped the ability to donate cryptocurrencies due to their environmental concerns. Tesla has also dropped its Bitcoin acceptance due to the coin's impact on the environment.
The Bitcoin report published by Coinshare yesterday shows that the Environmental, social, and government concerns have been heavily exaggerated. The study went on to state that the current focus should be shifted towards producing renewable energy resources, rather than attacking a financial revolution that has made the economy better with insignificant emissions.
The Coinshare report states: "While it is obvious that there are emissions from bitcoin mining activities, these emissions are not only insignificant on a global scale but they are in no way necessary in and of themselves."
The report went on to say that Bitcoin will be a hundred percent renewable as soon as general electricity generation is a hundred percent renewable. The Coinshare study concluded by saying that the focus should not be on stifling the development of monetary technology, but should be on building out renewable power generation.
Risk Disclaimer
AllIn1Bitcoins works diligently to offer impartial and trustworthy data on cryptocurrency, finance, trading, and stocks. Nonetheless, we are unable to furnish financial counsel and encourage users to undertake their own inquiries and due diligence.