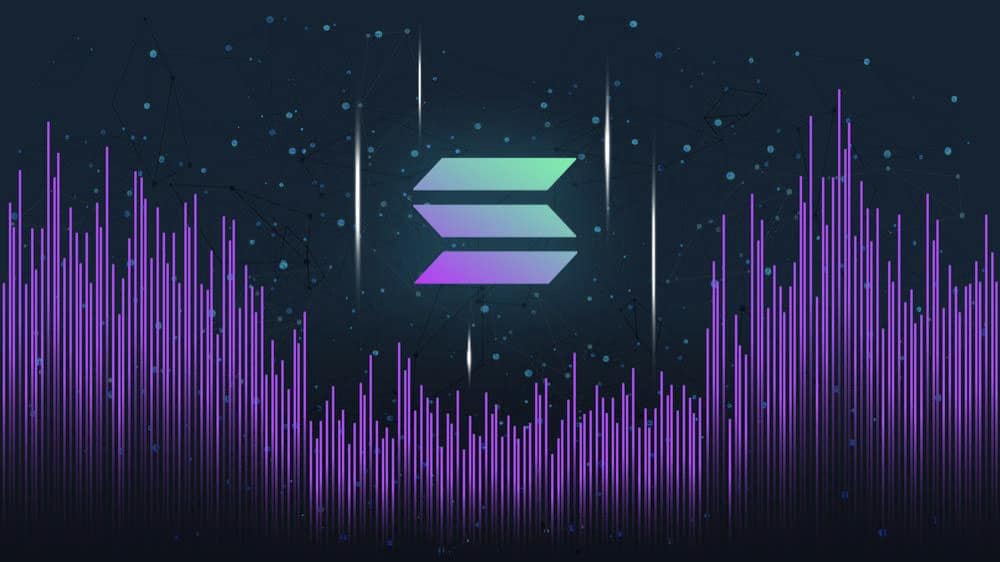 In a world dominated by giants, such as Bitcoin and Ethereum, Solana is emerging as one of the more popular alternatives. Usually, it takes a while before people learn how to trust something new and untested, and that was the case with Solana when it was first introduced.
However, now that cryptocurrency traders are seeing the true value of using this Blockchain, Solana has seen its popularity skyrocket. Although it has not yet reached the same heights as Bitcoin and Ethereum, Solana is nevertheless fast becoming a household name in cryptocurrency trading.
The main things that crypto traders look for in a blockchain are security and convenience. Without these two things, people quickly abandon a Blockchain for more reliable options. In this regard, Solana has been a success, gaining the trust of millions of cryptocurrency users across the globe.
This step-by-step guide will look at the best ways to buy Solana for those who wish to be a part of this great Blockchain.
The past few years have seen a huge increase in cryptocurrencies, Blockchain, trading platforms, eWallets, and payment options, and 2022 has not been any different. Today, for beginners new to the Metaverse, everything might seem new and very confusing, especially because of the unfamiliar terms used by online traders.
As simple as it is to buy Solana, it will not be so easy for a beginner who has recently decided to try investing in cryptocurrency. However, by following this simple guide, buying Solana will become an easy process.
Solana is a high-performance Blockchain that supports builders from all over the world. Those who are looking for something different from the commonly used Blockchain platforms have found Solana to be a great choice. In fact, Solana was the best performing blockchain in 2021, beating both Bitcoin and Ethereum by quite a margin, and recent projections show that this trend is likely to continue.
It is a rapidly growing Blockchain platform with smart contract functionality that users have found to be very useful. Solana is repeatedly compared to popular blockchain platforms, such as Ethereum, due to the similarities in a decentralized network for people to use when they want something different from popular platforms like Bitcoin.
Solana uses SOL as its native cryptocurrency, which is easily available on a wide range of trading platforms, and accepted in many countries around the globe. It is through these SOL tokens that builders can transfer value as well as blockchain security through a process called staking.
Pros and Cons of Buying Solana
Like any other blockchain platform, buying Solana has its pros and cons, and some of them are listed below.
Pros
Fast transactions and low fees
Supports NFTs and smart contracts
Has the third largest futures market
A leader in the derivatives market
Strong support for the SOL ecosystem
Cons
Solana is still in the testing phase
It is not yet decentralized enough
At times it has an unstable network
Solana, was founded in 2017 by Anatoly Yakovenko. The name Solana is a reference to the beach town called Solana Beach, north of San Diego, where Anatoly and a group of his friends lived and surfed for some years.
The decision to create Solana came after Anatoly had realized that the available blockchain platforms, such as Bitcoin, had difficulty going beyond 15 worldwide transactions per second because they lacked a clock.
Through a lot of dedication and hard work, Anatoly managed to solve the problem of getting different computer systems to trust and agree with each other on time, and this made his new blockchain platform 10,000 times faster than any other platform in existence at that time. Thus, with the help of fellow founders Stephen Akridge and Greg Fitzgerald, Solana was born.
Compared to other blockchain platforms such as Bitcoin and Ethereum, Solana is much cheaper. Today the market price of Solana is around $70, and according to market trends, it is likely to increase beyond that soon. It has once been as high as $260.
What You Need to Buy Solana
Buying Solana is an easy process, even though currently a lot of the more popular crypto trading platforms do not support SOL. The good thing is, due to its increasing popularity, speed, and affordable price, a lot of these platforms are likely going to be able to support SOL very soon.
Basically, to buy Solana, all that is needed is a compatible platform and some money to fund the account.
Quick Guide to Buying Solana
Thus, for users who want the easiest way of buying Solana, here is a quick guide to making things simple:
Decide Where to Buy Solana
There are a variety of platforms that support Solana, such as eToro, Binance, Uphold, Kraken, and more. They all have their various pros and cons associated with each platform, so users can decide which one is best for them based on personal preferences.
If, for example, Binance is the preferred option for a user, then all they need to do is go to the website and register. The process is quick and easy via the online registration portal on the webpage. The good thing is that many of these platforms, such as Binance, are free to use, so no money is required during the registration phase.
Users will be asked to provide some important information such as name, email address, and country of residence because not all countries support trading platforms such as Binance and eToro.
The next stage is the very important verification process. Due to the high number of internet hackers and widespread fraud and money laundering, each legitimate platform needs to verify the identities of all of its users. This is based on the "Know Your Client" rules and regulations.
Users will be required to go to their email and verify registration, before being asked to submit important information, such as copies of ID documents, and proof of residence. Once these have been supplied, it will take a bit of time for this information to be verified before the registration process can be completed.
As soon as registration has been completed, users can buy Solana immediately. The price of the day will be displayed on each platform, so all users need to do is make sure there is enough money in their account to fund the purchase.
There are various ways to fund the account, which will be discussed later on, such as a direct deposit, money transfer, using PayPal, or other methods. It is also possible to buy SOL in parts, in case the user cannot afford to buy all of it all at once – for example, they can buy just 10% of SOL at 10% of the day's price, making Solana more accessible to a wider range of people.
Solana operates based on a decentralized cloud system for its storage. What this means is, that the responsibility for the storage of Solana is distributed among different operators, all with real-time access to the data through peer-to-peer networking.
This combination of the security of blockchain, and the accessibility of the cloud, is a great way to make the storage of Solana highly efficient and secure. It offers great protection against data manipulation, hacking, and censorship while making any files stored on the blockchain easily accessible from anywhere in the world.
There are many different options available for storing Solana tokens, and users are free to choose any option according to their preferences. However, they need to ensure compatibility between the platform and the wallet before making their choice. Some common eWallets to choose from are Phantom, Solfare, Exodus, and Atomic, among others.
Buying Solana is only the first step. For users who wish to make a return on their investment, the next step is trading Solana tokens on the online market. The process itself is very easy, even for beginner traders who have never done any online trading before. With a great trading platform, everything will be clearly displayed for the benefit of traders.
Step 1 – Finding a Broker
While there are many platforms available, it is important to choose one that is compatible with Solana tokens, as well as with other various wallet systems. Compatibility is key because, without it, users will not be able to buy or trade Solana tokens at all.
The following are the top six exchanges that offer the ability to buy and trade Solana using a wide range of payment options:
Uphold
Binance
Kucoin
Coinbase
Huobi Global
WarirX (India only)
Step 2 – Fund Your Account
As soon as the right trading broker has been selected, it will be time to fund the account. Solana is very affordable compared to its other alternatives, such as Bitcoin and Ethereum. Having said that, some money still needs to be added to the account before trading can take place.
Users have the option of either using a debit or credit card, direct deposit, money transfer, PayPal, or using other methods.
Once some money has been put into the account, users can begin trading. As always, there are certain risks associated with online trading that users have to be careful of if they wish to conduct successful trades. With the right trading broker though, these risks can be greatly minimized allowing users to make better trading decisions.
A good online trading platform will have a variety of useful tools for the user to make use of, such as demo accounts, copy trading, educational material, and much more. Choosing the right platform will make trading a lot easier, and a lot more enjoyable.
To make things easier and more accessible for the user, there are a lot of different methods to use when buying Solana, which we will discuss below:
Buying Solana With PayPal
Anyone who has regularly done online transactions will know just how easy and convenient it is to use PayPal as a payment option. However, not all Exchange platforms accept PayPal as a preferred method of payment.
Before attempting to buy Solana, users should make sure that their platform is compatible. Binance is a great option to use and enjoy the speed and convenience that comes with using the PayPal payment system.
Buying Solana With a Debit Card
One of the easiest payment options available for buying Solana tokens is using a debit card. This payment system has been around for quite some time, and is likely to be the one most users are familiar with. A lot of platforms such as Binance and Coinbase support debit card payments.
The great thing about using a debit card is that it is very easy to use and the platform is secured thanks to the encryption protocols used in the banking sector. However, payment may be a bit slow depending on how long the bank takes to verify and confirm transactions.
Buying Solana With a Credit Card
Another popular method that is also compatible with platforms such as Coinbase, is using a credit card. It has the same security features and ease of use that is found in debit cards and is just as well known.
However, the disadvantage of using a credit card is that it allows users access to a lot more money than they can afford to lose. This, coupled with the fact that this money will have a lot of interest charged on it, increases the risks of online trading even more.
It is not advisable to use a credit card to fund the purchase of Solana. Rather make use of the other two safer options.
The future of Solana looks very bright as more and more people are starting to appreciate its advantages. Its affordability is also a major advantage over similar blockchain platforms.
However, its compatibility with various platforms is still low, and there have been issues with its network stability. These need to be addressed if Solana is to grow to its full potential.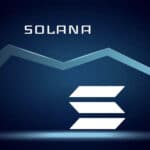 Solana is a rapidly growing blockchain platform that has been repeatedly compared to Ethereum due to its purpose of creating a decentralized network for people to host scalable apps. It features a native cryptocurrency called SOL, which can be bought…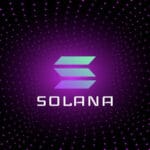 People from all over the world want to buy cryptocurrency because they see the value in investing in these digital coins. However, some people may need extra information to help them where they are in the world. If there are investors in Vietnam that…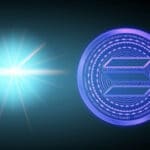 If you are an investor who is wanting to invest in Solana but has no idea where to start or where you can purchase coins, you've come to the right place. This article serves as a comprehensive guide on how to buy Solana in Turkey. Best Exchanges t…
Risk Disclaimer
AllIn1Bitcoins works diligently to offer impartial and trustworthy data on cryptocurrency, finance, trading, and stocks. Nonetheless, we are unable to furnish financial counsel and encourage users to undertake their own inquiries and due diligence.