The 'Bitcoin Family' Moves to Portugal to Avoid Taxes
The so-called "Bitcoin family" Didi Taihuttu have immigrated to Portugal due to its zero taxes on cryptocurrency.
The Dutch family of 5 have finally decided to settle down in one of the most discreet countries in Europe, when it comes to taxes. This move is a big deal. After traveling the world in the past 5 years and spending a lot of time in about 40 countries, Portugal was one place the 'Bitcoin family' couldn't ignore.
Taihuttu didn't hide his reason for the move. He clearly stated in an interview that he wouldn't pay any capital gains tax or anything else in Portugal on cryptocurrency.
He however went further to add that as long as people do not charge cryptocurrency for services rendered and goods sold, they are in the clear. In his words; "Portugal is a beautiful crypto heaven."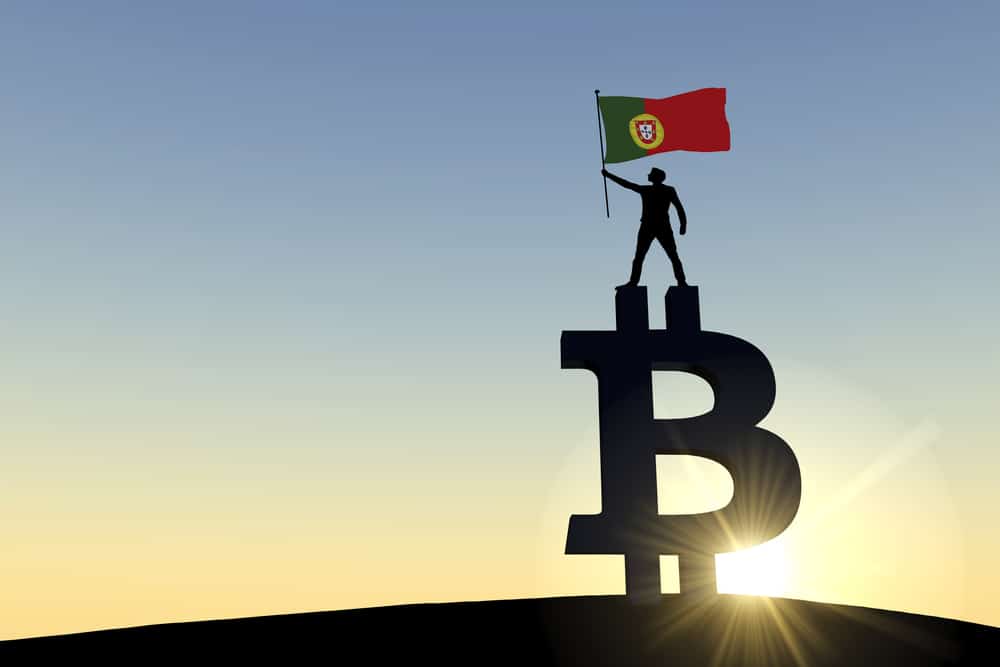 About The 'Bitcoin family'
Taihuttu, his wife and their 3 kids took a drastic chance in 2017 and traded all that they owned including their personal apartment for Bitcoin and a life on the road. They did this at a time when Bitcoin traded for about $900. Currently, Bitcoin trades for $41,000 according to coindesk. The cryptocurrency even reached an all-time high of $69,000 in November last year.
While the 'bitcoin family' have refused to disclose the exact size of their crypto fortune, the 43-year-old father of 3 and the head of the family, Taihuttu himself, has revealed that he hides the family's Bitcoin fortune in secret vaults in four different continents. This gives an insight to exactly how large their cryptocurrency holdings are.
Considering a crypto fortune of that magnitude, a move to a cryptocurrency tax-free country is certainly one big plus. In addition to the "no tax" perk, Portugal is a very fair country to live in. The country ranks fourth on the Global Peace Index and is considered one of the best countries for expatriates.
Furthermore, there is news that Taihuttu's siblings may also make the move to Portugal. The brother and sister intend to sell all of their belongings to invest in Bitcoin and travel as a single family. In Taihuttu's words: "we will all be traveling as one big Bitcoin family, which is of course really cool."
Surprisingly, the 'Bitcoin family' aren't the only ones making the move to the Iberian Peninsula. The most recent census in Portugal shows that the number of foreign residents in Portugal has increased by 42% in the last decade.
The Zero Taxation On Cryptocurrency In Portugal
Portugal views cryptocurrency as a form of payment and nothing more. The situation is different in the U.S which views all forms of currency as property, just like real estate or stocks and so charges taxes. This distinction in how both countries perceive cryptocurrency, is the determinant in the taxation situation.
Shehan Chandrasekera, head of tax strategy at crypto tax software company CoinTracker.io, says that capital gains resulting from crypto transactions such as cashing out and crypto-crypto trades, are not subject to personal income taxes.
This implies that just as other fiat currencies, gains from buying and selling cryptocurrency are not taxed. This also implies that there is no value added tax on crypto transactions as well as exchange of cryptocurrencies for fiat currencies. This makes Portugal a really attractive place for crypto users to reside.
Risk Disclaimer
AllIn1Bitcoins works diligently to offer impartial and trustworthy data on cryptocurrency, finance, trading, and stocks. Nonetheless, we are unable to furnish financial counsel and encourage users to undertake their own inquiries and due diligence.