Bitcoin Breaks The $40,000 Mark As South Korea's New President Vows To Push Cryptocurrency
The market value of Bitcoin shot up in the early hours of Monday, 17th March 2022. This happened shortly after the new South Korean president declared that his administration will be 'pro-crypto.'
However, this declaration by the South Korean president was not the sole reason for the recent Bitcoin rally. Several factors are said to be the reason for the 2% increase in cryptocurrency market capitalization today.
One of the most talked-about reasons – apart from the declaration made by South Korea's president – is the European Union's abandonment of critical legislation that would have led to an effective ban of Bitcoin mining operations across Europe.
Bitcoin rallied up by 3.5% today, breaking through the $40,000 mark. Ethereum, the second-largest digital currency, also rallied up by a solid 5%, to bring its market value to $2,644. There are also reports of Ethereum exceeding Visa in terms of the transaction amount, last year. Ethereum was able to move $11.7 trillion, while Visa fell short with $10.4 trillion.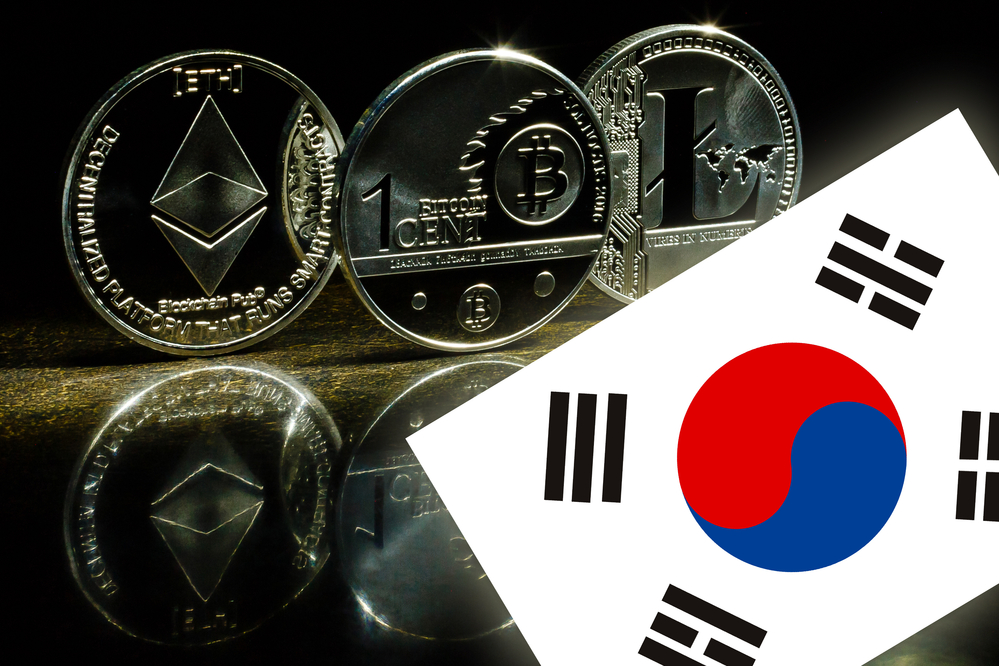 Current Bitcoin Situation As Regards Inflation
With inflation ravaging the world's major economies, more and more investors are looking for an alternative to the United States dollar.
This heavy inflation has moved Bill Gross, a U.S investor and fund manager to pledge all of his savings and a great portion of his investments to Bitcoin.
In an interview with CNBC, Bill Gross stated that everyone planning to survive the harsh economic conditions will need to look for an alternative to the dollar. He further mentioned that he has switched to Bitcoin because it is a more promising store of value than the USD.
After his interview with CNBC, a major bullish signal was noticed in Asia with the election of the pro-crypto president in South Korea.
The Intention Of The Newly Elected South Korean President
The new president of South Korea, Yoon Suk-yeol is now set to move into the office of the president, and ultimately into the 'Blue house' in early May.
The leader of one of the most prominent political parties in South Korea – People Power Party – has been very bold to issue their stand on contentiousness issues like feminism, North Korea, and now cryptocurrency.
The newly elected president plans to make a U-turn for crypto in the country. He intends to make South Korea an industrial powerhouse, that has for many years been a hostile environment for sprouting industrialization.
President-elect Yoon has also vowed to deregulate the cryptocurrency Industry and introduce favorable tax laws for citizens involved with crypto investments. He went on to grant an interview to Yohnap News. In the interview, he said that in order to realize the full potential of the decentralized world, unreasonable and unrealistic regulations must be overhauled.
The new president has taken a stand against the regulation of cryptocurrency in South Korea, calling it a 'limitation.'
In his exact words: "we must shift to a negative regulation system, to ensure that the virtual asset market has no worries." He continued by saying he intends to create an environment where virtual asset investors can invest with confidence.
Bitcoin Analysts Give Their Opinions
Analysts believe that market conditions for Bitcoin show signs of entering an accumulation zone.
The head of trading and research at Troivo Capital Management, in an interview with Yahoo Finance, said that despite the negative macro sentiments, Bitcoin's supply dynamics have exhibited some bullish accumulation activities over the previous week.
Notable exchange outflows occurred during the last half of the week, as a lot of Bitcoins were removed from exchanges.
Risk Disclaimer
AllIn1Bitcoins works diligently to offer impartial and trustworthy data on cryptocurrency, finance, trading, and stocks. Nonetheless, we are unable to furnish financial counsel and encourage users to undertake their own inquiries and due diligence.