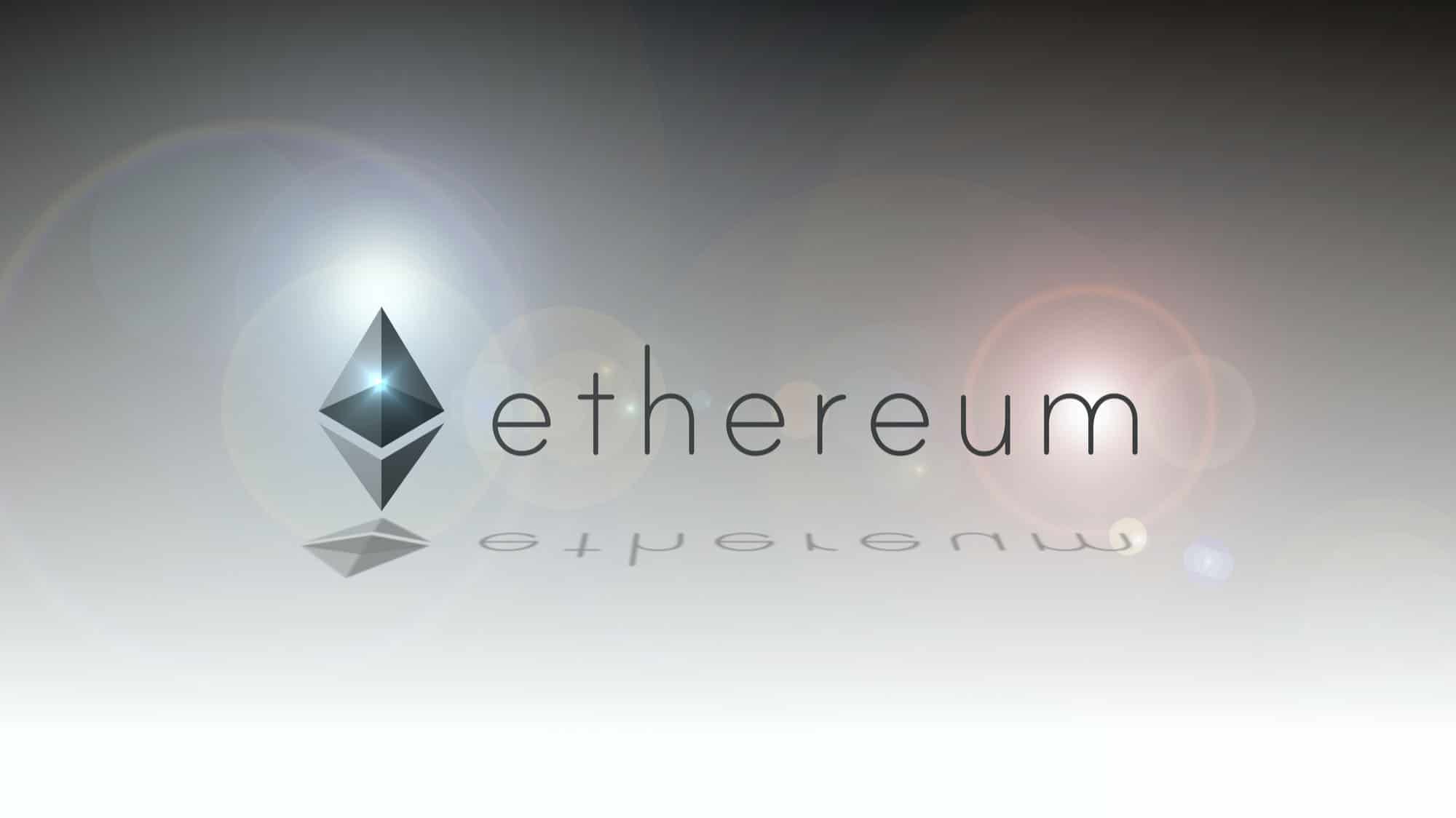 Ethereum has been a popular cryptocurrency for many years and was the second-top option after Bitcoin. It's still going strong, and investors in Germany might want to learn how to purchase it. This guide talks about the best exchanges available and includes step-by-step sign-up instructions to help you. Let's get started!
Buying Ethereum in Germany can be difficult because many of the popular crypto exchanges are only available to the US and certain European nations. Therefore, you need this list to help you know where you can quickly and easily buy crypto in your country. They often include many payment options, so keep reading to learn more!
Binance is one of the leading cryptocurrency exchanges on the market and was founded in 2017 in Hong Kong. It offers over 500 cryptos and tokens, though it focuses more on altcoins. Still, Ethereum is an option.
Recently, it had to move company headquarters into the EU because China has strict rules for cryptocurrencies. Still, it's a secure site, and you can trade or purchase crypto directly based on your needs.
How to Buy Ethereum Using Binance
You probably want to purchase Ethereum on Binance and aren't sure how to go about it. The company offers many options with excellent security features and lower fees than others. Here are the steps:
Step 1: Create an Account (Website or App)
You need a Binance account to buy crypto. Once it's opened, verify your information through the email it sends. It's possible to download the official app or visit the website to enter your mobile number and/or email address.
Step 2: How You Want to Buy Ethereum
Tap the "Buy Crypto" link, which is found in the top left corner. Some people buy stablecoins first, using those for the purchase. If that's not your style, choose how to pay for the purchase, such as:
Third-party payments (Ininial, ADVcash, Simplex, Flutterwave, etc.)
P2P trading
Debit/credit card
Bank deposit
Step 3: Make Your Payments
You've only got a minute to confirm your order at that price once you've selected the payment method. After that, it's recalculated to be the current market pricing. Consider tapping the "refresh" button to find out if changes have been made.
Step 4: Store or Use the Ethereum
Store the Ethereum easily once you've bought it. Binance holds it in your individual account, but you could transfer it to your cryptocurrency wallet. Consider staking it on Binance Earn and trading it, as well.
Binance Pros
Many supported crypto options, including Ethereum
Easy to navigate the website and trading platforms
Lower fees compared to the competition
Binance Cons
Difficult to contact customer service
Regulatory problems possible
No information provided about security
Coinbase is actually the largest Bitcoin broker in the world. It represents a fast and easy way for beginners to buy crypto, such as Ethereum. In fact, it's available in more than 30 countries, such as Canada, Singapore, Germany, and the United States.
It's easy to buy Ethereum through a SEPA transfer, bank transfer, debit card, and others. You can even get $5 in free crypto once you sign up and make a trade!
How to Buy Ethereum Using Coinbase
If you're interested in buying Ethereum on Coinbase, here's what to do:
Step 1: Create an Account
You've got to go to the Coinbase website and hit "sign up" to create an account. There, you fill in the name, password, location, and email. There's a Captcha to work, and you must agree to the privacy policy and mark that you're over 18 years of age.
Receive your verification link from your email and tap on it. Now, choose your country and phone number to get a seven-digit code texted to you.
Some accounts aren't required to do ID verification initially, but you will be asked to do so before buying crypto, so it's a good idea to get it out of the way now.
Coinbase is located in the United States, so it must abide by the KYC/AML laws. You must provide personal information, such as a copy of your photo ID.
Go to the "buy/sell" tab and choose "submit ID" to be directed to the right page.
Upload your photo ID with a mobile camera, file upload, or webcam. There are different verification levels based on what you do.
Level One – Verify your phone number to invest $9,500.
Level Two – Verify your personal information to invest unlimited amounts, make wire transfers, and store money in the account.
Level Three – Verify ID to send/receive digital currency.
Add your preferred payment method, start a trade, choose Ethereum from the list, consider how much you want to purchase, and then tap the "preview buy" button.
Congratulations! You've just bought Ethereum!
Coinbase Pros
Top-notch security with 2FA in place
Responsive customer support
Fiat purchases allowed
Easy registration
Lower fees than others
Pool assets that are visible to the public so that others follow you
Instant buy option
Coinbase Cons
No demo account available but low minimum deposits
Can be hard to buy the first time
Company could track how/where you spend crypto
Bank transfers could take five days
Coinsmart makes buying cryptocurrencies accessible to anyone. The platform lets you trade, sell, and buy digital currencies. It supports nine cryptos, including Ethereum.
Many people appreciate the simple-to-use platform. Beginners often have no trouble with it and get access to advanced features as they become seasoned investors.
Overall, Coinsmart was founded in 2018 and is located in Toronto, Canada. Plus, it has a FIU license based in Estonia.
How to Buy Ethereum Using Coinsmart
Here are the steps needed to buy Ethereum from Coinsmart:
Visit the Coinsmart website, tap "create account," and fill in the requested information
Verify your email address by going to the email account, finding the message, and tapping "activate account."
Sign in and enter your mobile number to get a verification code.
Enter that and tap "next."
Verify your ID by choosing your document, uploading the front, and taking/uploading a selfie.
Tap the "start trading" button to fund your account with a wire transfer or SEPA. You may also use a credit/debit card.
Enter the amount of money you want to use and tap "confirm amount." You've just bought that much in Ethereum at the current market price!
Coinsmart Pros
Advanced trading options
SmartTrade (trade one altcoin for another without having to get Bitcoin)
Easy-to-use platform
2FA security features and cold storage wallets available
Regulated by FINTRAC and Estonia FIU
Many deposit/withdrawal options
Quick account opening
24/7 customer support
Coinsmart Cons
Only nine cryptocurrencies available (but Ethereum is one of them)
Not Android-compatible as of yet
Paybis is an excellent crypto exchange that is headquartered in the UK. It was founded in 2014 and offers fiat trading and cryptocurrency purchases. Fintech companies can easily get liquidity services, as well.
Overall, Paybis supports 10 different cryptocurrencies, and Ethereum is high on that list. You can buy it with 47 fiat currencies, and the website is available in 180 countries right now.
How to Buy Ethereum Using Paybis
You can appreciate the easy and quick registration process on Paybis. Here's what you should do:
Sign up for a Paybis account with your email address. Wait a few moments to get your verification code, enter that, and gain access to the website.
Step 2: Copy the Wallet Address
You've got to go to your online wallet website account to copy that address before you begin the transactions.
Go back to the Paybis site, enter the wallet address information in the right box, and determine how many Ethereum coins you want. The website automatically gives you the exchange rate.
Choose your preferred payment method, add credit card details if appropriate, and wait for your Ethereum to hit your wallet!
Paybis Pros
No hidden fees (a transparent structure)
Nine languages available
24/7 live chat support
Includes multiple products
Easy-to-use platform
Quick registration process (immediate verification)
Purchase crypto with 47 different fiat currencies
Regulated by the UK FCA
Paybis Cons
Can't sell or trade Ethereum
No fiat or crypto wallets available on the site
No access to a demo account
Can only choose between 10 cryptocurrencies (Ethereum is available)
BitPanda is an Austria-based cryptocurrency exchange that was founded in 2014. It services the European market, so it's perfect for German citizens. Though it's still quite new, it's grown to become a common exchange in Europe and allows you to buy and sell Ethereum and other cryptos.
Overall, it's easy to use and has an intuitive interface. Plus, you've got many payment options, so beginners can buy Ethereum quickly and efficiently.
How to Buy Ethereum Using BitPanda
After learning more about BitPanda, you need to know how to securely and quickly buy Ethereum.
Step 1: Sign Up for BitPanda
Create your BitPanda account by entering basic information. Wait for your email verification, tap the link, and confirm the email address.
You must confirm your identity through one of its trusted verification partners. This often requires you to upload your ID and provide other relevant details.
Deposit your currency into your account and use that to buy Ethereum!
BitPanda Pros
High liquidity
Fiat currency withdrawals and deposits
Various withdrawal and payment methods
Easy-to-use interface
BitPanda Cons
Higher fees compared to others
No advanced trader's platform
Smaller variety of crypto assets
Verification necessary for withdrawals
You've learned how to buy Ethereum (ETH) in Germany, and there are plenty of exchanges to consider. These five choices are excellent, though you should weigh the pros/cons and make sure they are suitable for you. Now it's time to buy Ethereum confidently!
Risk Disclaimer
AllIn1Bitcoins works diligently to offer impartial and trustworthy data on cryptocurrency, finance, trading, and stocks. Nonetheless, we are unable to furnish financial counsel and encourage users to undertake their own inquiries and due diligence.