Bitcoin fell below $16,700 on Friday after FTX announced it filed for bankruptcy. The world's largest crypto reversed above $18,100 Thursday following the CPI report. This happened after nearly reclaiming the $21,000 level over the prior weekend.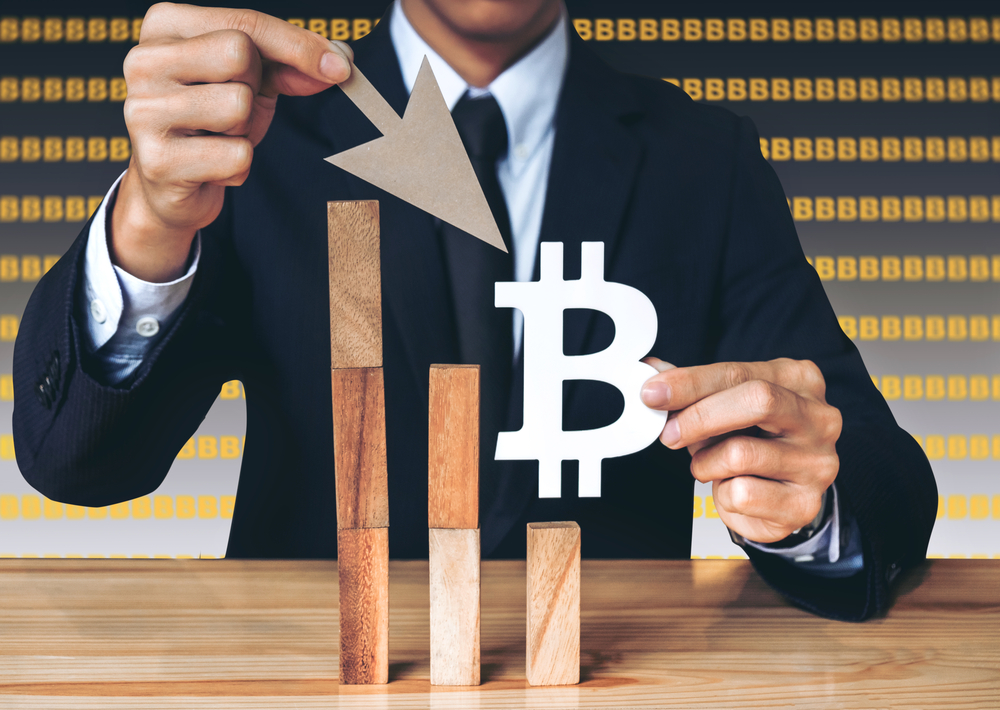 Bitcoin Drowns This Week
However, this week's losses pushed Bitcoin to its lowest level since November 2020. It fell below technical support around $18,814. Consequently, it has traded between that level and a ceiling around $23,460 for the past three months. This is according to ARK Invest's monthly Bitcoin report.
Furthermore, Ethereum dropped to around $1,250 by Friday afternoon, stalling from its rebound above $1,300 on Thursday. The second-largest crypto sank as low as $1,100 during the week after almost hitting $1,650 this past weekend.
Digital asset investments are extremely volatile. While cryptocurrency's fundamentals and technical indicators may differ, investors should focus on the same key objectives. First, stay protected by learning when it's time to sell, cut losses or capture profits.
Second, prepare to profit if the cryptocurrency starts to rebound. Despite their original promise, cryptocurrencies haven't acted as hedges against inflation. Instead, they've trended with the broader indexes.
FTX officially filed for bankruptcy and CEO Sam Bankman-Fried resigned in the morning. The company was unable to raise funds to fill the $10 billion hole owed by sister trading firm Alameda Research. Meanwhile, FTX faces a regulatory probe over its handling of customer funds and lending practices.
Binance Walks On Buyout
On Wednesday, Binance announced it would walk away from its proposal to buy FTX, the Wall Street Journal Reported. Binance had earlier announced it signed a nonbinding letter of intent to buy FTX's non-U.S. operations in an effort to solve FTX's liquidity crunch.
Bitcoin Price & Tokenomics
The BTC/USD is trading bearish on Monday after being rejected below the $16,600 resistance level, which was extended by a downward trendline.
Bitcoin has formed a descending triangle pattern in the 4-hour timeframe, which typically drives a selling trend.
Bitcoin is currently trading at $16,150 and is heading lower toward an immediate support level of $16,000. According to this, Bitcoin's next support level is at $15,650, which is extended by a double bottom support level.
Furthermore, leading technical indicators, such as the RSI and MACD, are in a sell zone. This indicates that there is significant selling pressure. The 50-day moving average is extending resistance at $16,450, indicating that the downtrend is likely to continue.
Consequently, if buyers enter the market, a bullish breakout of the $16,450 level could ensue. This will likely send Bitcoin to $17,000 in just a few days.
On Ethereum Today
The current price of Ethereum is $1,170, with a 24-hour trading volume of $5 billion. In the last 24 hours, Ethereum has lost nearly 4%. CoinMarketCap currently ranks #2, with a live market cap of $143 billion. It has a circulating supply of 122,373,866 ETH coins.
In the 4-hour timeframe, Ethereum has formed "three black crows," indicating a strong selling trend. The ETH/USD has broken through an upward channel that had been supporting the pair at $1,210 and is now acting as resistance.
At $1,175, Ethereum has crossed below the 50-day moving average line, signaling a strong sell signal. On the downside, Ethereum's immediate support is at $1,150. This position was extended by a previously placed low on November 23. On the upside, the major resistance level for ETH remains $1,185, and a break above this could take it to the $1,235 level.