Crypto.com today announced regulatory approval from the U.K's Financial Conduct Authority (FCA). An approval to act as a crypto business.
According to the FCA filing, the exchange is registered under Foris Dax Uk Limited. And with this approval in hand, the firm also meets local anti-money laundering regulations.
Keris Marszalek, CEO and co-founder of Crypto.com, made some special remarks in the official announcement. He said, "we are committed to the UK market and we look forward to developing our platform and presence in the UK further by expanding our offering to customers, while continuing to work with regulators."
Moreover, despite making inroads into the UK, the crypto firm has had to execute gargantuan layoffs amid the latest downturn. In June, the firm announced cuts 5%, or roughly 260 individuals, citing market conditions.
Yesterday, however, a Crypto.com employee in a managerial role whose identity has been confirmed, made some statements. The employee spoke under anonymity to explain that another round of cuts was also expected.
"Top management is unlikely to do an announcement as, after the June layoffs. They claimed that everyone's job was safe, and that no more layoff will happen." the source said.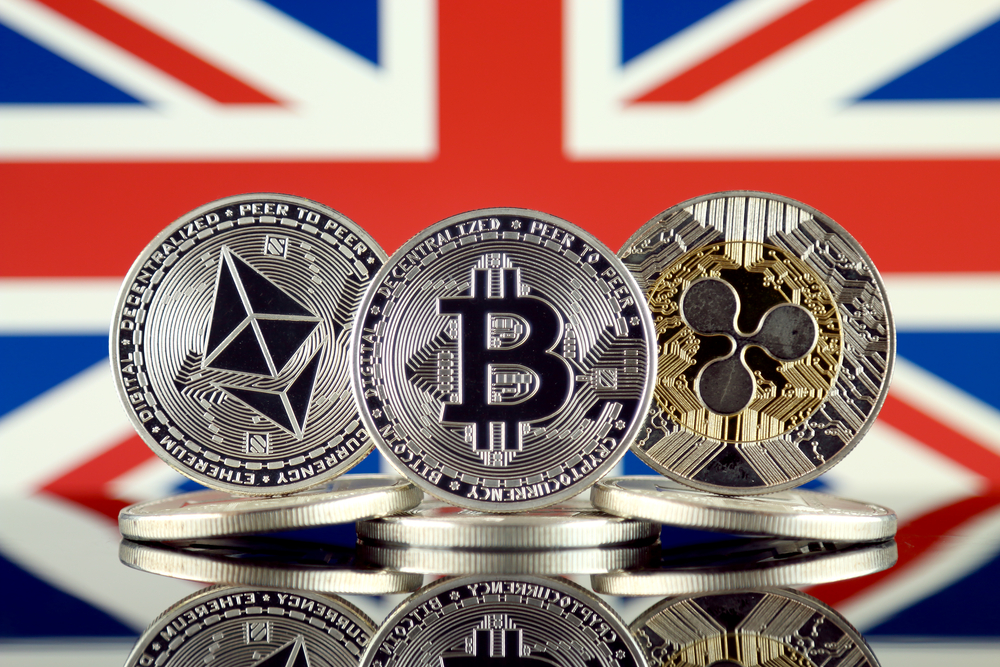 UK Turns To Crypto
The United Kingdom, as of late, has been bullish on crypto. Crypto.com's approval is Just another way "the government is pushing forward with its agenda to make Britain a global hub for crypto asset. Including crypto technology and investment." according to the exchange's CEO.
In April, the government laid the bricks on its ambitions to become a hub for crypto tech and innovation.
The Uk's former Chancellor of the Exchequer Rishi Sunak, stated interest in researching stablecoins, crypto, and blockchain technology. This he did in an attempt to bring a "forward-looking approach" to the country.
The All Party Parliamentary group was formed to Investigate how to regulate crypto better. This will happen by focusing on how the UK can deliver on the commitment. A commitment to become an epicenter of the cryptocurrency industry. 
Furthermore, on the cryptocurrency big scene, Ethereum HardFork is sterling up a buzz. A crypto exchange has signaled support for the ethereum HardFork.
Exchange Signals support For Ethereum HardFork
As Ethereum's much-anticipated move to proof-of-stake finally approaches, crypto exchanges have decided to weigh their options. They are thinking whether or not to support a growing effort to resist the transition.
Today, a crypto exchange has decided that the move may be worth it.
Singapore-based cryptocurrency exchange Bitrue today announced that it will support a token linked to ETHW. ETHW is the proof-of-work version of Ethereum that "merger resistors" will attempt to create. They will try to create this by forking the Ethereum blockchain at the time of the merge.
The Ethereum merge, is now to take place on or around September 15.  This implies a protocol update that will combine the Ethereum mainnet with the proof-of-stake beacon chain. The beacon chain is the final step in completing the network's transition away from proof-of-work.
Furthermore, this shift will also mark the end of mining on Ethereum, which ETH miners aren't also too happy about. This is Because of this, there is a strong call for a HardFork which maintains the balance.
Via a swap and IOU mechanism, Bitrue will make an ETHW token available to all current ETH holders on its platform. The trading platform, which according to data from CoinGecko will also create a token representing the new proof-of-stake version of ETH that is to exist if and when the merge takes place later next month.