Bitcoin (BTC) continued its bearish price action for the third straight day. The leading cryptocurrency has dropped to a weekly low of $21,814 today, according to data from CoinMarketCap.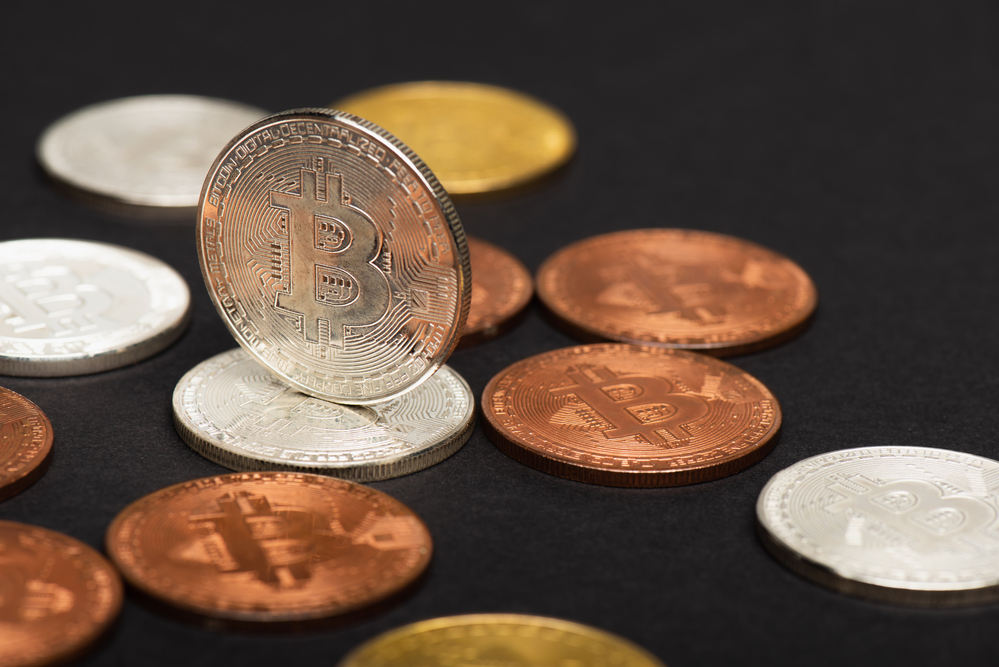 Bitcoin's Situation
After a short recovery, Bitcoin now changes hands at around $21,785 a piece. That is, down 6.9% on the day despite a 7.69% jump in daily trading volumes.
The market capitalization of Bitcoin has more than halved, plummeting from $1.27 trillion last November to under $417 billion today.
Ethereum, the second-largest cryptocurrency by market cap, has also slipped. The coin slipped to around $1,728, a 6.2% decline over the past 24 hours.
With a current market capitalization of $211.5 billion, ETH is down 64.49% from its all-time high of recorded in November. Amid the bearish price action, over $537 million from 156,155 traders have been liquidated in the crypto market. This is over the past 24 hours. 
Bitcoin And Liquidation
Bitcoin leads liquidations with $201.3 million, followed by Ethereum with $132.7 million over the same period.
The vast majority of liquidations for the two leading cryptocurrencies came from blown-out long positions.
Other cryptocurrencies, including Binance Coin (8%), Solana (11.6%), Polygon (11.85%), and Avalanche (14.3%), have also posted tremendous losses over the past 24 hours, according to CoinMarketCap.
Bitcoin, Ethereum react to the Fed
Furthermore, the market's bearish price action is likely because of the Fed's expected rate hike next month and the reduced DeFi activity.
As reported by Wall Street Journal, St. Louis Fed President James Bullard favors a 0.75% rate hike by next month. Mary Daly, San Fransisco's Fed President, also confirmed a 0.50% or 0.75% rate hike next month, as reported by Reuters.
However, both have confirmed that the rates could be hiked as long as rising inflation is controlled. 
User activity across all DeFi applications on Ethereum has also been negative over the last week, following concerns related to the upcoming merge event.
According to data from Dune Analytics, decentralized exchange (DEX) trading volume has dropped 34% over the past 24 hours.
As per data from DefiLlama, the total value locked (TVL) across all the blockchains is down over 3.75% in the past 24 hours. Indicating reduced user interest in DeFi.
Australia's New Approach To Crypto
Australia's crypto regulators are attempting to go where no government has ever gone before.
That's according to them, at least.
In a statement Monday, the Australian treasury made an announcement. They announced a multi-step plan to establish a crypto regulatory framework. One that it claims will be more thorough and better-informed than those previously established "anywhere else in the world."
Key to the government's approach will be a form of market research it's calling "token mapping." Token mapping will allow officials to view and evaluate nuanced trends in Australian crypto markets. This will help them to best "identify how crypto assets and services should operate."
Australia's Treasurer under Prime Minister Anthony Albanese, emphasized the importance of comprehensively understanding crypto markets before drafting regulations.
"The previous government dabbled in crypto asset regulation. But prematurely jumped straight to options without first understanding what is being regulated." said Chalmers. "The Albanese Government is taking a more serious approach to work out what is in the ecosystem and what risks it needs to handle."
Australia pledges nuanced approach to crypto
In December 2021, Chalmers' predecessor, Treasurer Josh Frydenberg, made a pledge. He pledged to take crypto "out of the shadows" by creating a comprehensive crypto regulatory framework. In May, however, Frydenberg and the rest of Prime Minister Scott Morrison's government were ousted in a federal election. 
The Albanese government now claims its approach to crypto will be more nuanced.