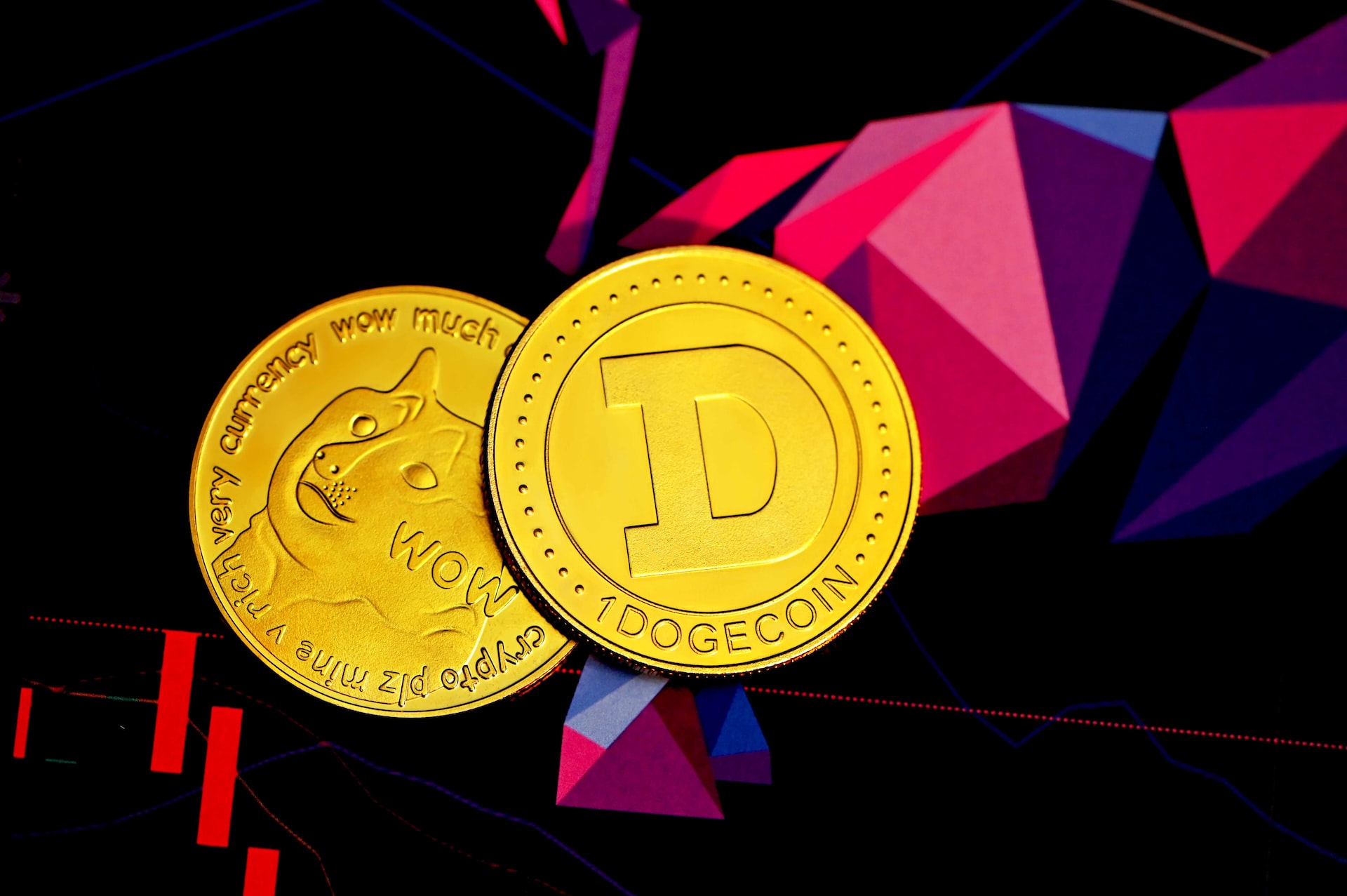 Dogecoin is a newer cryptocurrency, but it's become very popular in the last few years. If you live in Vietnam, you may want to learn how to purchase it. This guide focuses on the best exchanges and offers step-by-step instructions to sign up with the one you like most. Let's get started!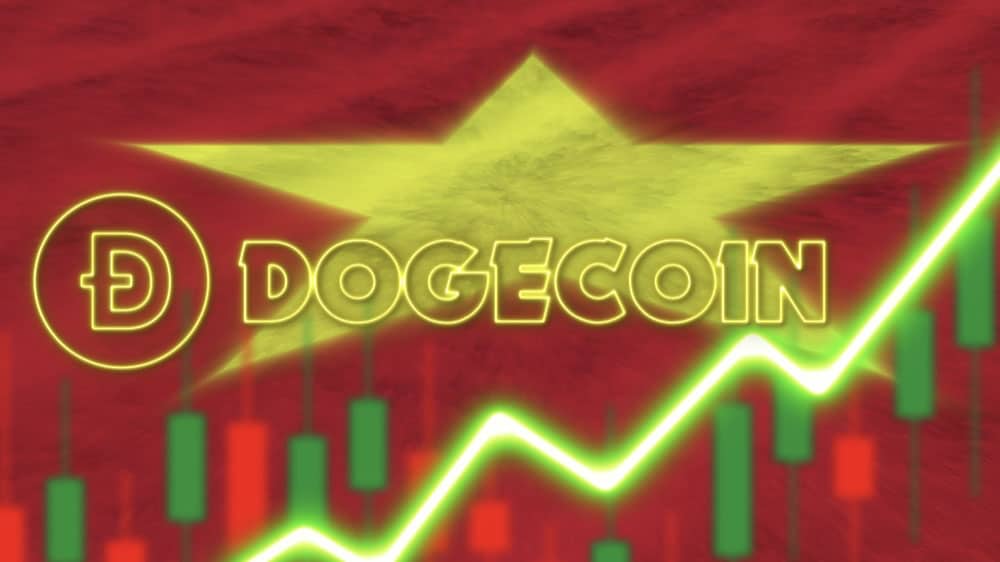 Getting Dogecoin in Vietnam is often difficult because the most popular cryptocurrency exchanges aren't available to the Vietnamese citizens. However, this list focuses on options that let users in the country buy crypto with various payment methods. They include:
ZenGo is a mobile crypto wallet that offers facial recognition technology instead of private keys. You can easily buy and trade Dogecoin and other cryptocurrencies directly from the app. It's ideal for making quick purchases, offers excellent security, and simplifies crypto management.
How to Buy a Dogecoin Using ZenGo
If you want to purchase Dogecoins with ZenGo, there are a few steps involved. However, they're broken down for you below:
Step 1: Set Up the ZenGo Account
Download ZenGo from your phone's app store (Google Play or Apple App Store).
Open the app and provide your email address.
Confirm your email.
Go back to the app to set up biometric authentication (Touch ID, Face ID, etc.)
Step 2: Back Up the Wallet
Tap the "My Account" tab.
Tap the "Back Up Now" button.
Create a Face Map.
Tap the "Asset Manager" icon in the upper left of the screen.
Search for Dogecoin and add it to your list.
Close "Asset Manager."
Swipe right on the Dogecoin card and enter how much you want.
ZenGo Pros
3FA security features
Free bonuses and cryptocurrency (Bitcoin only right now)
High-quality mobile trading app
ZenGo Cons
Confusing keyless technology for beginners to use
Hard to understand the processing fees
Paybis is a crypto exchange in the UK and was founded in 2014. It offers cryptocurrency and fiat trading and also provides liquidity services for various fintech businesses.
Overall, it supports 10 cryptocurrencies, and Dogecoin is one of them. You may purchase crypto with any of the 47 major fiat currencies. Plus, it is available in about 180 countries throughout the world.
How to Buy a Dogecoin Using Paybis
You're sure to appreciate the quick and easy registration process for Paybis. Here's what to do:
Sign up for Paybis with your email address. It takes a few moments to receive a verification code, which you must enter before gaining access to the site.
Step 2: Copy Your Wallet Address
You must visit your online wallet account and copy the address before starting a transaction.
Paste your wallet address information in the box on the Paybis website and determine how many Dogecoins you want. It automatically determines the exchange rate.
Choose your payment method, such as a credit or debit card, add your card details, and you've just bought some Dogecoin!
Paybis Pros
Regulated by the UK FCA
24/7/365 live chat support available
Purchase crypto with supported fiat money (47 options)
Nine languages available for a global reach
Simple and quick registration process with immediate verification
No hidden fees (transparent structure)
Offers multiple products and features an easy-to-use platform
Paybis Cons
Only 10 cryptocurrencies available (but Dogecoin is one of them!)
No demo account available
No crypto or fiat wallets included (integration could be better)
Can only purchase Dogecoin (no selling or trading available)
Exmo is a crypto platform that lets you change and buy cryptocurrencies with fiat currency. Though Bitcoin is the top choice, Dogecoin is also available.
There are various payment methods available, such as credit/debit, OKPay, Payeer, fiat currencies, and many others. You may even use EXCODE to perform withdrawals and convert them into fiat currency using a third-party exchange if you prefer.
How to Buy a Dogecoin Using Exmo
Now that you know what Exmo does, it's important to learn how to buy Dogecoin while on the site. It's somewhat confusing, but these steps make it easier to get the job done efficiently:
You should create an Exmo account if you haven't already. It's easy to do, and there are step-by-step instructions to get you started. Then, sign in to your account.
Visit the "Funding" section and choose Dogecoin. You should also check your balance and top it up if needed.
Go to your "Trade" page. There are plenty of charts available for technical analysis. You must scroll down to the "Buy Doge" section, but you may also sell Dogecoin if you prefer.
Step 4: Choose Order Type
There are three order types available:
Market Order – Used for buying and selling Dogecoin instantly
Limit Order – Instruction to purchase/sell Doge at certain prices
Stop Order – A pending order for the automatic buy/sell operation based on previous restrictions you set up
Fill in your price and amount fields, paying attention to the transaction fees. Click the "buy" button, and you're done!
Exmo Pros
Low fees
Excellent customer support
Full blog for information
Several cryptocurrency options, including Dogecoin
Exmo Cons
Exchange downtime possible
Various conditions for withdrawals and deposits that keep changing
Must pay a fee for depositing money to trade
No regulation noted
Changelly is considered a non-custodial crypto exchange and has about 200 cryptocurrencies available. It is easy to use, and the service is secure. While it offers low fees for some transactions, you pay more when buying Dogecoin with fiat currency.
Overall, Changelly makes it easy to exchange cryptos, and it can search different exchanges to find the best rates for you. However, you require your own wallet because it can't keep assets on its servers. This is actually a safety precaution for you!
In a sense, Changelly is a great choice if you like low-fee exchanges, want to choose different digital currencies, and have access to your own online wallet. It's anonymous, so no one knows what you're buying or why.
How to Buy a Dogecoin Using Changelly
The Changelly team makes it convenient and simple to purchase Dogecoin and other cryptocurrencies. When you're on the site, you can see what options are available and how to pay. Plus, it works with Simplex and Moonpay, which are trusted fiat-to-crypto partners.
Step 1: Create and Verify Your Account
You must first register on the official website. Provide the details requested, such as your email address and contact information. Then, you should verify that data. It often takes 10 minutes or so.
Sign in to your newly verified account.
If you're already signed up, enter your login credentials.
Step 2: Visit the Buy Section
Go to the "buy" area of the website. Now, you must choose your fiat currency and select your country of residence.
Search the best crypto offers available and pick the one you like most.
Enter your Doge wallet address. The website should redirect to the fiat partner for a quick verification process.
Select the payment method you like most and choose how many Dogecoins you want. Be careful here because crypto transactions are irreversible.
Receive your Dogecoin to your wallet in about 15 minutes.
Changelly Pros
Many cryptocurrencies to choose from, including Dogecoin
Easy to use
Anonymous
Integrates with many wallets
Low exchange fees for crypto-to-crypto transactions
Changelly Cons
No regulation
High minimum trade amounts
Few payment choices
High fiat-to-crypto fees
Binance is the leading crypto exchange and was founded in Hong Kong in 2017. Its focus is primarily on altcoins like Dogecoin, and it offers more than 500 cryptocurrencies and tokens.
Recently, it moved the company headquarters to the EU because of China's strict crypto regulations.
You're allowed to make trades on Binance, but you can also purchase Dogecoin directly.
How to Buy a Dogecoin Using Binance
Do you want to buy Dogecoin and aren't sure how? Binance provides many options with low fees and excellent security features. Here are the steps to take:
Step 1: Create Your Account on the App or Website
A Binance account is the gateway to buying crypto. Therefore, you should open an account and then verify your information. Either download the Binance app or go to the website and enter your email address or mobile number to get started.
Step 2: Choose How to Buy Dogecoin
Click the "Buy Crypto" link in the top left of the website. It might help to purchase stablecoins and use them for your Doge purchase. Otherwise, you can pay with a:
Bank deposit
Credit/debit card
P2P trading
Third-party payment (Flutterwave, ADVcash, Ininal, Simplex, etc.)
You've got one minute to confirm the order at that current price once you've chosen a payment method. After that time, everything is recalculated based on current market pricing. If you wish, you can click the "Refresh" button to see if there have been any changes.
Step 4: Use/Store the Dogecoin
It's easy to store your Dogecoin once you buy it. Binance can hold it in your account, or you may transfer it to a crypto wallet. Some people even stake it on Binance Earn or trade it for other cryptocurrencies. The choice is yours!
Binance Pros
Easy to navigate the trading platforms
Many supported cryptocurrencies, including Dogecoin
Low fees compared to main rivals
Binance Cons
Little information about security
History of regulatory problems
Hard to contact customer service
Learning how to buy Dogecoin in Vietnam is important. You want to ensure that the exchange you use works in your country and offers Doge, as many of them don't.
These five options are suitable for you, but they each have their pros and cons. It's important to learn as much as you can about them so that you feel comfortable signing up and using the exchange.
Risk Disclaimer
AllIn1Bitcoins works diligently to offer impartial and trustworthy data on cryptocurrency, finance, trading, and stocks. Nonetheless, we are unable to furnish financial counsel and encourage users to undertake their own inquiries and due diligence.