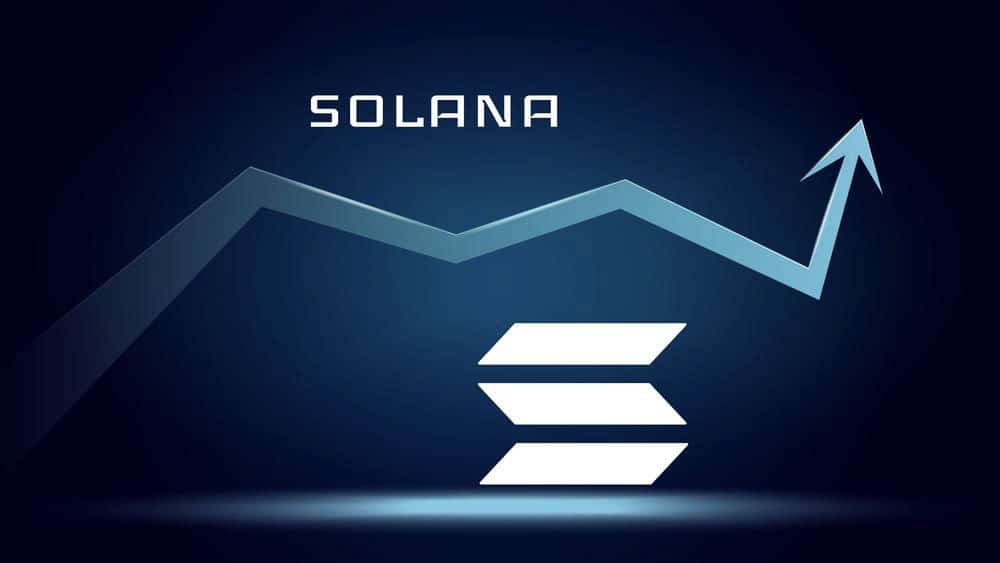 Solana is a rapidly growing blockchain platform that has been repeatedly compared to Ethereum due to its purpose of creating a decentralized network for people to host scalable apps.
It features a native cryptocurrency called SOL, which can be bought in fractions called Lamports. Moreover, many people are interested in acquiring this cryptocurrency, and this guide is meant to show how to buy it in Australia.
There are several crypto exchanging platforms out there, but the following list includes five platforms that provide the best prices and overall experience for Australian users to buy Solana.
Using Uphold in Australia
Uphold is a trading platform that allows traders from all over the world to exchange cryptocurrencies and many other assets such as fiat currencies and precious metals. It is effortless to use, allowing traders to quickly convert one asset into another without multiple transactions and fees.
How to Buy Solana Using Uphold
In order to buy SOL through Uphold, traders have to follow three simple steps. This platform is pretty straightforward, so most people aren't going to have many issues when using it.
The first step is pretty simple. All that needs to be done is to go to Uphold's website and find the registration form, where users must type in their personal information and read the terms and conditions. After doing that, all that's left to do is submit the form and jump to the next step.
Step 2 - Verify the Account
Then, they need to verify the account, which is done by replying to the email they send and supplying some financial information about how the account is meant to be used. Moreover, traders must also provide an ID document and a selfie to ensure they're not stealing someone else's information.
Uphold makes it extremely easy for traders to use its platform and buy their favorite cryptocurrencies. All that traders must do is select their payment method and currency. Then, they must choose SOL and type in how much of it they want to buy. The platform automatically calculates all commissions, and traders can even see how much they would spend in other currencies.
Uphold Pros
Many cryptocurrencies available
Easy cross-asset trading
Lack of internal fees, so traders only have to pay blockchain commissions
Great educational section
Several payment methods are available
Uphold Cons
Lack of trading modalities
The mobile app isn't as agile as the desktop version
Using Binance in Australia
This cryptocurrency exchange was founded in Hong Kong back in 2017, and it is one of the largest crypto trading platforms in the world. It moved its headquarters to Malta, EU, after China's government started regulating the crypto market in the country.
Binance has one of the lowest transaction fees and highest liquidity of all crypto exchanges, making it fantastic for most new and experienced traders.
How to Buy Solana Using Binance
Just like other cryptocurrency trading services, Binance makes it as easy as possible for its users to buy their preferred coins.
Step 1 - Create an Account
Firstly, they must register to Binance. It is completely free to open an account on this platform, and traders can either use their email or phone number to finish this process. However, they must check their email to verify their information before being able to trade.
Then, traders must click the "buy crypto" button and scroll until they find the SOL option. Once they choose it, they must pick their payment method and how much they want to buy. After that, they have one minute to confirm the current price of their transaction and execute it.
Finally, the SOL they bought is going to be stored in their personal digital wallet as long as it is compatible with Binance. However, if this isn't possible, Binance provides a native wallet for its users to store their crypto, and they can even use Binance Earn to gain interest.
Binance Pros
Low fees
Wide collection of assets
Several extra services
Great customer service
Intuitive interface
Binance Cons
Account verification can be slow
It isn't available in the US
Using Kraken in Australia
This San Francisco-based marketplace is one of the oldest crypto-trading platforms on the market. It allows its users to find high liquidity of their favorite assets and buy them using several fiat currencies.
Moreover, it became popular because it started adding dozens of cryptocurrencies to its platform when most marketplaces only featured the most popular coins. Since then, it has improved its usability to become the great platform it is today.
How to Buy Solana Using Kraken
Kraken is a smart contract platform that allows traders to buy all types of cryptocurrencies, including SOL. This can be safely done by following three simple steps in the trustworthy exchange.
The first step to buying SOL is to create an account on Kraken and verify it. If the trader wants to use cryptocurrency to buy it, they can simply provide their phone number, date of birth, email, and location. However, if they want to use a fiat currency, they must provide a legal ID to verify the account.
Step 2 - Fund the Account
After doing that, the trader must fund the account by choosing one of the multiple payment methods available and selecting how much money they want to transfer. Moreover, the app can detect and select payment methods depending on the trader's location.
Finally, after funding the account, the trader gains access to all the cryptocurrencies on Kraken, including SOL. However, Kraken's team highly encourages traders to store their funds in a safe wallet instead of using the platform.
Kraken Pros
Wide cryptocurrency selection
Advanced trading options
Low fees
Strong security protocols
Kraken Cons
Limited funding options
It isn't available in the whole world
Using Bitpanda in Australia
Bitpanda is an Austrian cryptocurrency marketplace available in several countries, including Australia. It is perfect for new traders, as it is pretty intuitive to use, and it features many payment options for its users.
This exchange was founded in 2014, and although most of its users come from Europe, it has been gaining popularity across the entire world.
How to Buy Solana Using Bitpanda
Bitpanda is an extremely fast platform that allows users to effortlessly trade cryptocurrencies and expand their portfolios. Moreover, people can buy SOL by simply following three steps.
Step 1 - Learn More about Bitpanda
The first thing that needs to be done is learn about the platform and how it works. This is part of the registration process, in which users can check out the platform before deciding to commit to it.
Step 2 - Make the Initial Deposit
Once they register and know everything they should about Bitpanda, it is time to make the initial deposit, which is going to fund the account with the money.
Finally, traders can go to the live trading section, where they're going to find a wide variety of cryptocurrencies, including SOL. All they have to do is click on it and select how much they want to buy.
Bitpanda Pros
It has more than 1,000,000 customers
Traders can fund their account with several fiat currencies
It features many withdrawal options
High-security standards
Bitpanda Cons
Its fees are pretty high
Staking isn't available
Using BC Bitcoin in Australia
BC Bitcoin is an online platform that offers several crypto services, such as trading and storing cryptocurrencies. It also allows buying NFTs and other crypto assets, making it one of the most diverse platforms on this list.
How to Buy Solana Using BC Bitcoin
Solana is a highly demanded cryptocurrency that's surely available on most exchanges, including this one. Therefore, all that BC Bitcoin users need to do to buy Solana is follow these simple steps.
Step 1 - Choose and Set Up the Account
Firstly, traders need to choose the type of account they want to open and provide all the needed information to complete the registration. In order to do this, they are going to talk to an account manager who may guide them through the process.
Step 2 - Deposit the Funds
Then, they must deposit the amount of money they want to invest. This can be done through the several payment methods available on the platform.
Step 3 - Find the Trading Center and Buy SOL
Finally, traders must go to BC Bitcoin's trading center and select SOL. Then, they must type in how much they want to buy and execute the transaction.
BC Bitcoin Pros
Fast verification process
Transparent and reliable
It supports several payment methods
Account manager available for all traders
BC Bitcoin Cons
Lack of trading charts
It can only be used during business hours
In summary, these are the most recommended exchanges in Australia. However, the best way to find out which one works the best for each trader is to go to the website and test them out.
Risk Disclaimer
AllIn1Bitcoins works diligently to offer impartial and trustworthy data on cryptocurrency, finance, trading, and stocks. Nonetheless, we are unable to furnish financial counsel and encourage users to undertake their own inquiries and due diligence.