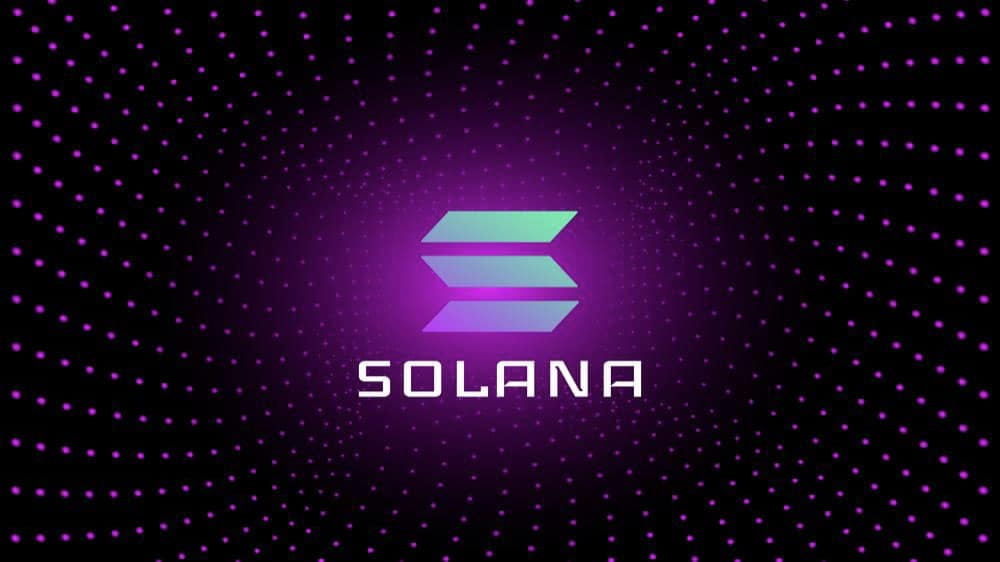 People from all over the world want to buy cryptocurrency because they see the value in investing in these digital coins. However, some people may need extra information to help them where they are in the world. If there are investors in Vietnam that want to know how to buy Solana with legit programs, then this post is right for them.
One platform that many people have been using in Vietnam is EXMO. This is a legitimate site that is best for the more advanced traders. That is because of the advanced functionality and the many features that the program offers.
How to Buy a Solana (SOL) Using EXMO
The first thing the investor will need to do is create their account. They will need to go onto the EXMO website and fill in a form with basic information like their username, password, telephone number, and email. After completing this task, a verification code will be sent to the telephone number provided, so make sure it is yours.
There will also be a verification code sent to the provided email, so click on the verification link in the email to go back to the site. Then, the investor will also need to put in the code sent via text message to activate their account.
Users will need to verify their account before adequately using all the features. This is a mandatory process that everyone will need to do. EXMO will need something that confirms their address, like a bank statement, utility bill, tax documents, and other options. The company will also need a picture of the investor's bank card. Lastly, a picture of the investor's passport will need to be uploaded to the program.
EXMO Pros
There is 24/7 customer support
Multiple payment options are accepted, like bank transfers and cryptocurrencies
It supports 182 cryptocurrencies
EXMO Cons
The withdrawals and deposits can be slow at times
Deposit fees may be higher compared to others
If margin trading is what you're looking for, then you will be disappointed
Kraken is one of the oldest cryptocurrency exchanges, and it has been able to help millions of users create the investment portfolio they want. It was founded in 2011 and is based in San Francisco. Many investors use this program to complete their trades because they can do so with many different fiat currencies.
How to Buy Solana Using Kraken
Users can buy Solana with Kraken after completing just a few steps. It is a legitimate program that people will be able to use safely, so they do not need to worry about their money disappearing with this program.
The first thing that needs to happen is that the user will need to sign up for an account. This can be done on the website. They will need to provide an email address, username, and a strong password that they will not forget.
An email will be sent with a verification link. The investor will need to click it and be taken back to the website to complete the verification process. There are four different verification options that investors can complete, giving them access to the Intermediate and Pro accounts. The Starter and Express accounts need basic information like full name, date of birth, address, and phone number.
However, for the Intermediate and Pro accounts, people will need proof of residence and a valid ID, and they will need to complete a questionnaire too.
The next step that needs to be taken is adding funds to your account. There are multiple payment methods available that people can use, and they are catered to specific locations around the world.
After the funds have been added to the account, purchasing Solana can begin! It is easy to use the program, so many people have used Kraken for many years.
Kraken Pros
It has low non-instant buy fees
Since it has been around for many years, it is one of the most advanced trading platforms
A large product selection
Kraken Cons
High instant buy fees
There could be more educational materials
Withdrawal fees are applied
Coinmama has been around since 2013 and was founded in Israel. More than two million people are currently using this platform to invest in cryptocurrency. Also, it is available in more than 180 countries. It only accepts three fiat currencies, the US dollar, Euro, and the British pound. This means that people in Vietnam will need to exchange their money online.
How to Buy Solana Using Coinmama
There are two accounts available with Coinmama. Every user will start with a Level One account, but as they begin to approach their account spending limits, they will be invited to create a Level Two account.
Step 1 – Create the Account
The first thing that needs to happen is the creation of the account. People will need to go onto the website and fill out a simple form with their full name, email address, and country of residence. This will then be submitted, and a verification email will be sent.
Once the verification email has been received, click on the link inside it to begin the process. The user will be asked to fill in more information about themselves, like their full name, date of birth, gender, and address. It will then prompt the user to upload an ID of their choice. Users can upload either a passport, national ID, driver's license, or residence permit. Then, they will need to take a picture of themselves holding up the ID with a piece of paper that says 'Coinmama' and the date on it.
After completing the verification process, a team member will look at the information and inform the user when it has been completed. Then, they can add funds to their account. They will need to pick how they're going to add their deposit with either a credit or debit card, bank transfer, or one of the other ways to add money.
Once the money has gone into the account, the user will be able to purchase Solana from Coinmama and begin trading.
Coinmama Pros
There are no fees for deposits or withdrawals
Many payment options are available
Coinmama Cons
It does not allow crypto to crypto transactions
There is no mobile app
OKCOIN is a Chinese platform that many people have used to buy, sell, and store their cryptocurrencies. This platform has also allowed people to trade between USD and big-name cryptocurrencies like Bitcoin and Ethereum. There is a good security network, so more than 180 countries have access to this platform.

How to Buy Solana Using OKCOIN
Opening an account is very easy, so people will be able to quickly get involved with the program and buy the Solana tokens that they want.
Step 1 – Create an Account
Users need to create an account with OKCOIN before getting started with buying their cryptocurrency. They will need to go to the website and sign up for an account using their phone number, Telegram, email, or Google account. Once this information has been sent, a verification email will be sent.
When the verification email arrives, the user can begin verifying their account. Depending on the kind of account the investor is opening, the verification process will differ. If the version is for personal use, the company only wants proof of residence and ID. The corporate account verification is longer.
Once the account has been verified, the user can add funds to their account. The user will need to click on 'Assets' and then choose 'Deposit' to begin adding money. They will need to pick the currency that they are using. Since these funds are being added from Vietnam, the investor should choose the 'International' option.
Afterward, they can easily add their bank details and transfer the amount of money they want to transfer over. Once this is completed, the user should head back to their bank account and transfer the money, but they need to put their deposit ID as the reference number when making the transfer.
Also, OKCOIN does allow people to transfer cryptocurrency into their accounts. If this is something the investor wants to do, they will need to select the cryptocurrency they want to add and scan a QR code.
Once the money has gone into the account, users will be able to buy Solana from OKCOIN with ease through the user-friendly interface.
OKCOIN Pros
There are futures and margins trading available
The fees are low and competitive
People can make fiat currency withdrawals and deposits
OKCOIN Cons
Users will need to verify themselves for withdrawals
There are not a lot of cryptocurrencies to choose from
Investors from all over the world deserve to have a chance to invest and trade with cryptocurrency. Also, with the current rise and demand for Solana, it is no wonder that more people are looking at ways to buy it. Thankfully, this post has shown that there are multiple ways for investors in Vietnam to purchase Solana to grow their portfolio with a wider variety of cryptocurrencies.
However, people should only ever trade with the amount of money they can afford to lose. The cryptocurrency market is volatile, and people should not use it because it has become popular on social media. Instead, investors should remember to research the market and the different coins that they can buy.
Risk Disclaimer
AllIn1Bitcoins works diligently to offer impartial and trustworthy data on cryptocurrency, finance, trading, and stocks. Nonetheless, we are unable to furnish financial counsel and encourage users to undertake their own inquiries and due diligence.