Ethereum investments has taken a hit for the better of 2022. From highs of $4800 in November 2021, Ethereum's price has dropped to as low as $985 in June 2022.
Under these circumstances and the market still heavily bearish, it is possible to wonder; is Ethereum a good investment?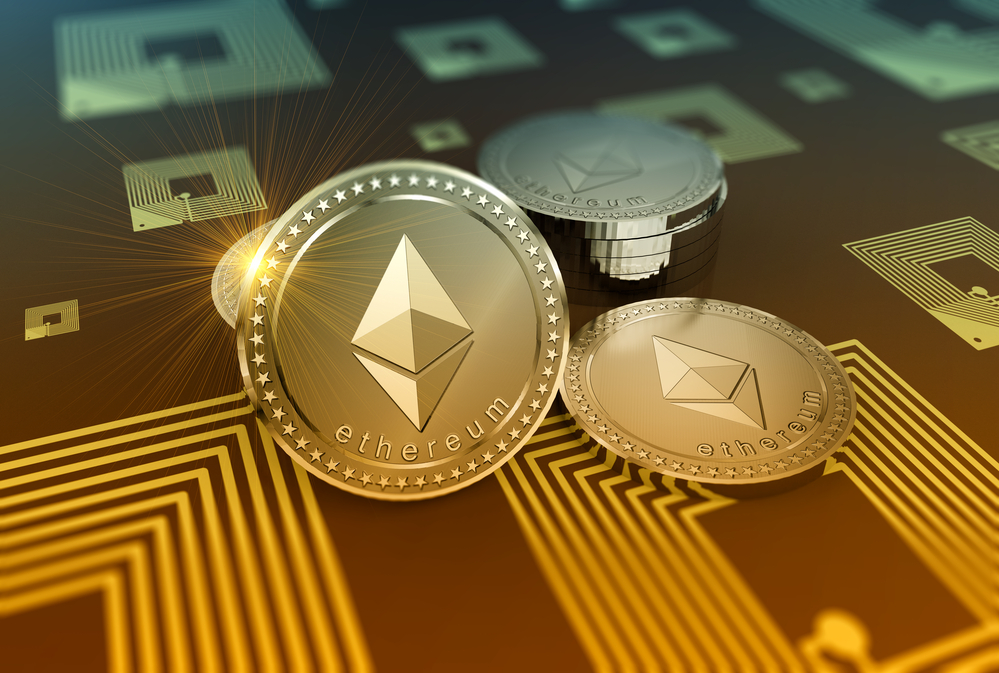 Why Should You Invest In Ethereum Right Now?
Chances are that you are considering a crypto investment right now and Ethereum is very much on your list. The puzzling question on your mind is whether now is the best time to invest in this cryptocurrency. Well, the simple answer is yes.
One of the biggest reasons to invest in Ethereum is Ethereum 2.0. This is an upgrade of Ethereum's algorithm that will transition it from proof-of-work to proof-of-stake. If the transition is successful, it may increase the price of Ethereum immensely. But that's just one of many reasons why investing in Ethereum could be just right for you.
Ethereum has increased significantly since the start of last year, and it shows no sign of slowing down. Experts believe the ETH coin has plenty of growth ahead and that investing in Ethereum is a smart financial decision for the long term. Therefore, it could be a good time to invest in Ethereum ETH while the coin is performing very well.
More Reasons Why Ethereum Is A Smart Investment Choice
Cryptocurrency analysts believe that Ethereum is a very smart investment choice when compared to others. There is no doubt that the second largest blockchain technology has had its ups and downs. However, experts believe that the cryptocurrency can do wonders for investors' finances, longterm.
Ethereum has also introduced dApps and smart contracts that allow users to make transactions without a middleman. Thanks to the introduction of smart contracts, Ethereum can revolutionize computer programming and digital ownership as a whole.
No surprise that according to data provided by the World Economic Forum, up to 10% of the global Gross Domestic Product globally will be facilitated via blockchain technology by 2025.
Ethereum can support not only individuals but businesses around the world by providing improved interconnectivity. This technology can foster innovations, such as crypto-collectables (such as NFTs – non-fungible tokens), blockchain-based healthcare records, sustainable energy sharing, and so on.
Due to the decentralized nature of Ethereum, it's believed it can help people. It will do this by targeting censorship and run uncensorable dApps to keep societies informed.
The decentralization of ethereum is an edge it has over most blockchain technologies. Ethereum is highly decentralized with millions of nodes securing the network. This presents it with the advantage of censorship resistance and security. 
In a world where censorship is becoming quite an issue, a network no one can stop is a great investment. This by extension offers the perk of security from hackers. You can be assured of the safety of your long-term investments.
Ethereum Investments In NFTs
Since 2020, the NFTs market has recorded an exponential growth rate, with some NFTs going for millions of dollars.
Ethereum is the dominant player in the NFTs market. Not only is it preferred by many for minting NFTs, but a large amount of the NFT marketplace is based on the Ethereum blockchain.
To give you an idea of how big a deal Ethereum is in the NFTs market, an Ethereum-based NFTs platform called Polymath raised $59 million in funding in 2021.
As more assets get tokenized through NFTs, the same will reflect in the value of Ethereum going into the future.