Ukrainians Set Up Fundraising In Cryptocurrency
Ukrainians have received a total of $15 million since the Russian military invaded their country on the 24th of February. Since the invasion, decentralized autonomous organizations have been formed for the sole purpose of supporting Ukrainians.
A lot has been done towards helping the Ukrainian people. There have been sales of NFTs to raise money for the Ukrainians and their military. The country has also made it known to the public the kind of cryptocurrency they accept. The country stated via its official Twitter page that it accepts Bitcoin, Ether and Tether.
Ordinarily, donations of this sort will be made through the traditional method of Banks but that is not the case in a tech-savvy Ukraine. In Ukraine, crypto has emerged as a quick and convenient way of handling money and making payments.
It's actually not just money flowing into Ukraine. Stable coins like Tether is supposed to be pegged to the US dollar, but the demand in the invaded country is so high that it has broken the peg and now trades above the US dollar.
A Ukrainian co-founder of the Ethereum competition, NEAR protocol, Illia Polosukhin, said in an interview that considering he is from Ukraine, it is absolutely normal to have stacks of dollars in physical proximity. He went further to explain why.
Illia says that the local currency cannot be trusted and on top of that the banks themselves cannot be trusted especially at this time of war. This lack of trust in the nation's currency and banks has led Ukraine to be a natural place of adoption for cryptocurrency.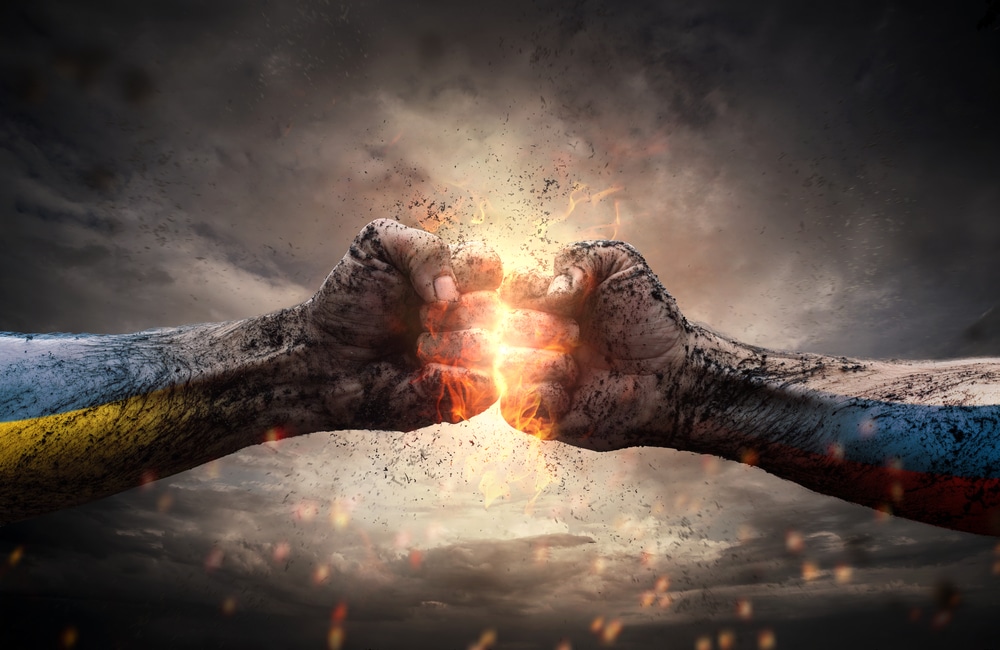 Why is Tether popular amongst Ukrainians?
Ukraine is known for its heavy tech presence. The country has more than 200,000 tech workers, with its Information Technology department making revenue of about $6.7 billion in volume at the end of last year.
In 2021, Ukraine put up a law officially legitimizing Bitcoin and other digital currencies. The law is said to regulate digital financial assets and provide protection for Ukrainians against fraud.
This development can be described as a breakthrough for the citizens of Ukraine who have previously been sanctioned by its law enforcement, for transacting with cryptocurrency.
The country of Ukraine is ranked right behind Vietnam, India, and Pakistan, to clinch the 4th position on the Chainalysis Global Crypto Adoption Index. This position implies that about $8 billion of digital currencies passes through the country annually. Ukraine aspires to be one of the top shot-callers in the world when it comes to cryptocurrency companies – the deputy minister at Ukraine minister of digital transformation, Alexander Bornyakov made this known to the New York Times.
Meanwhile, there are concerns that Russian companies may also use cryptocurrency to evade sanctions even though the Russian government has been pushing for a ban of all cryptocurrency activities in the country.
The Hope This Fundraising Brings For The People Of Ukraine
Generally, the people of Ukraine have received numerous messages of support from the entire crypto community.
The founder of Ethereum, Vitalik Buterin, made a statement via Twitter. On his Twitter account, he said that the invasion was a crime against Ukrainian and Russian people alike. He then retweeted a tweet from Unchain.fund an organization that is aimed at providing humanitarian relief.
To get the Fund to donate, nine people will have to sign off on the funds being given. Among the 9 people is NEAR's Polosukhin. After a while a document was sent to Vitalik Buterin showing several ways to donate.
Risk Disclaimer
AllIn1Bitcoins works diligently to offer impartial and trustworthy data on cryptocurrency, finance, trading, and stocks. Nonetheless, we are unable to furnish financial counsel and encourage users to undertake their own inquiries and due diligence.