The author of Rich Dad Poor Dad, Robert Kiyosaki, is back with dire warnings. This time it's about market crashes.
Rich Dad Poor Dad is a 1997 book co-authored by Kiyosaki and Sharon Lechter. It has been on the New York Times Best Seller List for over six years. More than 32 million copies of the book have been sold. Not only in English, but in over 51 languages across more than 109 countries.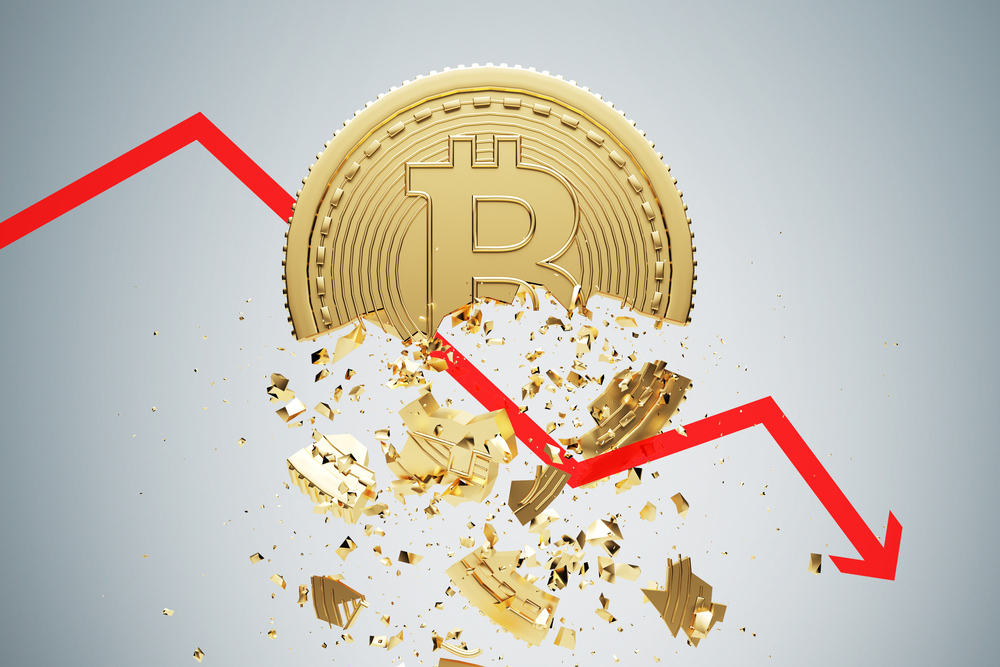 Robert's Advice On Bitcoin, Gold And The Stock Market
Kiyosaki described in a tweet Friday that every market is crashing. He went on that the middle class will be wiped out by "higher oil inflation." He wrote:
All markets crashing: real estate, stocks, gold, silver, bitcoin. On Sunday, he followed up with a tweet referencing a book he published in October 2013 titled "Rich Dad's Prophecy: Why the Biggest Stock Market Crash in History Is Still Coming … And How You Can Prepare Yourself and Profit From It!"
He detailed that 2008 was a great time to get rich since everything "went on sale."
He went on to note his prediction of a bigger crash outlined in his book. The renowned author wrote: "That crash is here. Millions will be wiped out."
What Should Investors Do?
Kiyosaki urged his 2 million Twitter followers not to be among those who get wiped out. He added that it is time for them to "get richer."
Last week, he explained that "It's not what's in your wallet … It's what's in your head."
This he said, emphasizing: "Change what's in your head first… then get richer."
The famed author has warned about market crashes on several occasions. He recently predicted the biggest bond crash since 1788, stating that stocks and bonds are crashing.
Asserting that depression and civil unrest are coming. He further cautioned that inflation may lead to the Greater Depression.
Last week, he revealed that he changed his mind about treasury bonds after listening to economist Harry Dent. The Rich Dad Poor Dad author has been recommending investors buy gold, silver, and bitcoin for quite some time.
He did this stressing that the U.S. dollar is dying. In July, he said silver was the best investment value today.
Kiyosaki has also been waiting to buy bitcoin at a lower price. In June, he said he was waiting for the cryptocurrency to test $1,100 before buying.
In July, he noted that he was in a cash position waiting to buy BTC. This week, BTC dipped below $20K. At the time of writing, bitcoin is trading at $19,629, down over 9% in the last seven days.
The overall cryptocurrency market stands at about $944 billion, based on Coinmarketcap's data.
Bitcoin Sinks Due To Fed's Intents To Raise Raise
The crypto market was having an uneventful week until Friday, when the bitcoin dropped 4% in the space of 24 hours.
The price plummet was triggered by Federal Reserve Chair Jay Powell's remarks in Jackson Hole. Powell said that the Fed will keep raising interest rates as long as it takes to combat inflation. The comments sent stocks reeling as well, not just crypto.
Currently, the top 10 cryptocurrencies by market cap are showing a net-loss over the past seven days. However, Cardano (ADA), which is anticipating a hard-fork coming next month, was exempted.
Ethereum (ETH) down 6%, Solana (SOL) down 10%, Dogecoin (DOGE) 8%.